Designing an inviting and functional outdoor patio requires careful planning and the right furnishings to create the perfect atmosphere. With a myriad of styles and materials to choose from, it's necessary to consider your available space as well as your specific needs and desires for the patio area. The good news is that you're not on your own, and there are resources that can provide some assistance. In this article, we will provide you with a comprehensive guide on furnishing your outdoor patio – from the selection of furniture and decor to maximizing your space for optimal entertainment.
Choosing the Right Patio Furniture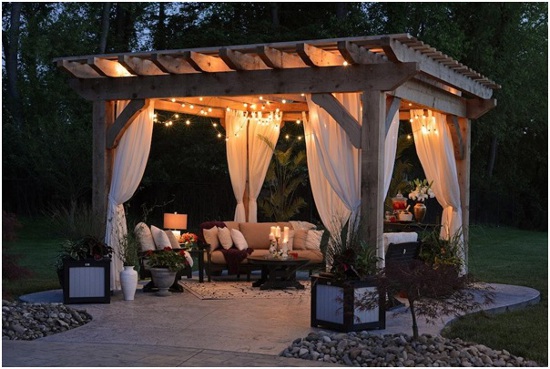 When deciding on furniture for your outdoor patio, reflect on the intended purpose of your outdoor space. Do you plan to host dinners, socialize with friends, or just have a serene spot to relax? Outdoor furniture should be stylish, practical, and durable. High-quality pieces that resist the weather and wear and tear are essential for enjoying your outdoor space for a long time.
If you're aiming for a laid-back relaxation zone, consider incorporating an outdoor hanging chair into your patio design. An outdoor hanging chair can be the perfect addition to your patio, offering both comfort and aesthetic appeal. Not only are hanging chairs comfortable, but they also come in a wide range of styles to fit any decorating theme. These chairs provide a unique seating option that guarantees a comfortable and cozy lounging experience. Look for options with sturdy construction and weather-resistant materials to ensure your hanging chair stays in great condition throughout the seasons.
Consider using materials such as teak or wrought iron for your outdoor dining table and chairs. These materials are known for their durability, and their classic appearance will give your patio a timeless feel. For a more comfortable and inviting vibe, opt for an outdoor sofa or sectional made of weather-resistant materials like all-weather wicker or aluminum. Cushions and upholstery in fade-resistant fabrics are required for maintaining their vibrant colors despite the sun's harsh rays.
Maximizing Space and Functionality
To efficiently utilize your patio area, make the most of your available square footage by selecting furniture that fits the space well. In smaller patios, opt for compact chairs or benches that can easily fit around a table. Also, consider incorporating foldable or stackable furniture that can be stowed away when not in use. On larger patios, establish separate zones for dining, lounging, and mingling to give your patio a dynamic and truly inviting feel.
Functionality is a priority when designing your outdoor space. Incorporate multi-use furniture pieces like a coffee table with built-in storage to keep outdoor must-haves like blankets and throw pillows within reach. Utilize outdoor lighting with a mix of solar-powered lanterns and string lights to create an enchanting ambiance during the evenings. Incorporate a heating element like a fire pit table or a patio heater to extend the usability of your outdoor space into the colder months.
Adding Personality with Decor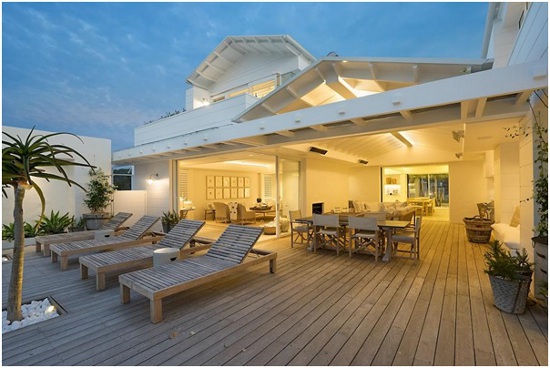 Brighten up your patio area with the use of decorative elements that reflect your personal style. Whether your taste is modern, rustic, or coastal, utilize outdoor rugs, throw pillows, and other accessories to make your outdoor space uniquely your own. Choose items in complementary colors and patterns to create a cohesive design that flows seamlessly from your indoors to the outdoors. Infuse your patio with life by incorporating greenery throughout the space.
Container gardening is an excellent option for patio spaces, as it allows you to grow a variety of flowers, herbs, and even vegetables in a small area. Place plants strategically to create visual interest and serve as natural dividers between different functional zones of your outdoor space. Gardening can even have a positive effect on your mental health. Feature outdoor art pieces and decorations too, such as wall hangings or sculptures, to express your personality and add a touch of unexpected flair to your patio area.
As you can see, creating an inviting and functional outdoor patio involves selecting the perfect furnishings, carefully considering space and functionality, adding personal touches through decor, and maintaining your pieces to ensure their longevity. By following this comprehensive guide, you'll be well on your way to designing an irresistible outdoor oasis that will be the envy of your friends and family alike for years to come.