Data sourced from the Reserve Bank of India indicates that personal loans account for a staggering 96% increase in non-food credit for FY 2018. This is mostly due to the minimal documentation and instant approval feature of personal loans. However, the personal loan interest rates offered by financial institutions depend on several factors, such as credit score, income stability, etc.
What is a Credit Score?
The credit score of an individual is a 3-digit number ranging from 300 to 900 generated by a financial rating agency such as CIBIL, CRISIL, ICRA Limited, etc. CIBIL or Credit Information Bureau of India Ltd. is authorized by the Reserve Bank of India and has also gained the most popularity among other financial rating agencies; the reason why a credit score is often termed as CIBIL score.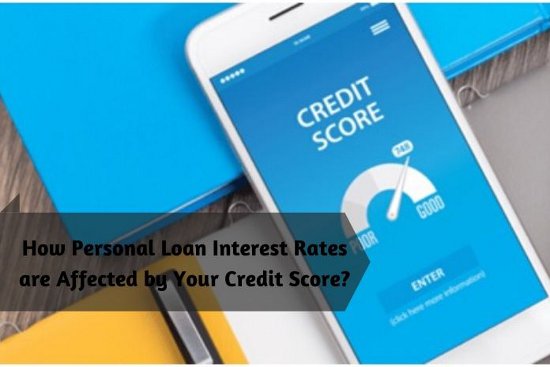 Your CIBIL score denotes your creditworthiness which impacts substantially on your loan eligibility. If you possess a high credit score, it means that you have a decent credit history and express responsible loan repayment behaviour. You can check free CIBIL score. To avail a personal loan, financial institutions strictly demand a credit score of 750 or above. A low credit score will result in financial institutions offering comparatively higher personal loan interest rates and thus adding more to your financial burden.
Improving your credit score will help to reduce personal loan interest rates
To avail a quick personal loan, you need to improve your credit score to meet the demands of the eligibility criteria with ease and enjoy a hassle-free application process. Consider the following tips to increase your credit score –
● Pay your dues on time
Loan repayments and credit card bills have a substantial impact on your credit score. Hence, dealing with your dues on time increases your CIBIL score. Choosing an EMI plan and loan tenor which is most beneficial to your financial strength is key for paying your dues on time. You can take the help of an online personal loan EMI calculator to determine the ideal repayment terms. Accurate financial behaviour can help you avail loans at lower interest rates.
● Maintain a low credit utilisation ratio
It is advised to increase the existing limit of your credit card, which will help in maintaining a low credit utilisation ratio of below 50% to improve your credit score. Cardholders who refrain from using the available funds are considered more creditworthy and help you avail more affordable personal loan interest rates.
● Opt for a lower loan amount
Availing a loan amount lower than the amount eligible helps to increase the chances of approval of the said loan and create scope to negotiate lower interest rates. Higher the rate of approvals on your personal loan, higher the opportunities to improve your CIBIL score.
In an ideal scenario, you should apply for a personal loan from financial institutions which offer attractive interest rates with added benefits. NBFCs like Bajaj Finserv brings forth pre-approved offers which provide added benefits while helping borrowers avail personal loans quick and easy. Such offers are also applicable to numerous other financial products such as home loans, business loans, loans against property, etc. Check your pre-approved offer by sharing your name and contact details.
As per the above discussion, personal loan interest rates are largely affected by your credit score. Understanding how your credit score impacts the interest rates on your personal loan will lead to improved financing in the future. Learn how to plan your loan EMI repayment better and reduce your total monthly obligations to avail funds at the most beneficial loan terms.