It can be frustrating to find yourself struggling to get into your home or car because you broke your keys or accidentally locked yourself outside. That's when professional locksmiths come in to help solve the problem. Whether you need them for general lock maintenance or their emergency 24/7 locksmith service, finding a locksmith you can trust is essential.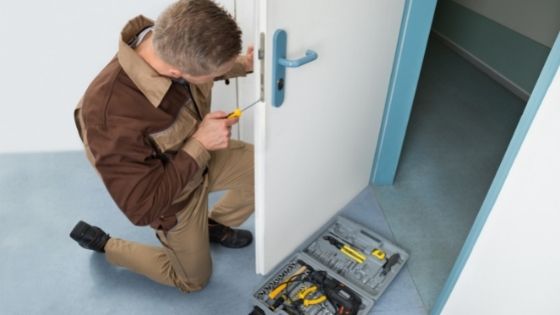 But not all locksmiths are the same. Some of them may seem trustworthy but in reality, they're going to overcharge you for their poor-quality work. Don't let this happen to you and your family. Here is how you can choose the right locksmith for your needs.
Look for Qualified Locksmiths
This is probably the most important aspect that you need to think about when choosing the right locksmith. With so many unqualified and unprofessional locksmiths operating out there right now, knowing that the locksmith you chose has the right expertise is necessary. When looking online, request their credentials and licenses.
Do some research about the locksmith company's background and history. The Better Business Bureau should have enough information about them. You can also ask if they are accredited by trade associations. If they have accreditations from organizations such as the Associated Locksmiths of America (ALOA), then you'll know that they can be trusted.
Read Online Reviews and Ask for Referrals
When researching online for locksmiths, check for any kind of reviews as well. See if the company has good feedback and ratings on websites such as Yelp, Google My Business, or even their Facebook page if they have one. Reading the reviews left behind by their former clients lets you know how they conduct their business and interact with clients.
But be aware that good reviews can only tell a part of the story. Look for both good and bad reviews to have a balanced judgment. Be sure to sift through the real and fake reviews online as some can be misleading.
Besides reading online reviews for recommendations, you can also ask for any referrals. Ask your friends, family, and even neighbors if they know a locksmith or if they had hired one recently. That way, you'll have the confidence to trust the one they have recommended to you.
Go for Local Family-Owned Locksmiths
When it comes to locksmiths, location is important. Some of the available locksmiths tend to operate and offer their services only in a certain location. Check to see if they are close to your home or area. A locksmith won't be able to help you on time if they are coming from a different suburb or town.
Local locksmiths also tend to offer better service quality as they care more about their reputation within the community. They can also offer you lower prices due to their proximity to you. If they're also family-owned, you can directly contact the owner or manager of the company should you have any questions regarding their service.
Be Familiar With What Services They Can Offer
Familiarize yourself with the kinds of services they offer. Many locksmiths offer a variety of lock-related services such as installation, rekeying, lock maintenance, and key duplication. In the case of an emergency lockout, some can even offer 24/7 locksmith service. This can come in handy when you find yourself accidentally locked out of your home or car.
You can also ask the locksmith if they have their own specialty service, just in case. While most locksmith services fall into one of many categories of locksmithing, certain service providers can also offer you specialty services. Try finding a locksmith who can offer you most, if not all, of the common locksmithing services. You'll never know when you'll be needing them and you won't have to look for a new one should the need for them arise.
Ask for Their Price and Estimates
Reputable locksmiths must be able to provide a clear and transparent estimate of the cost of their services. There should be no hidden expenses so that once it's all done, you won't have to spend more than what was agreed upon. Professional locksmith service companies should always provide their price quotation in writing or via email.
Avoid locksmiths with prices and estimates that are just too good to be true. Sometimes, you'll end up paying for something way more than what they initially offered due to hidden costs and fees.
See if the Locksmith Is Insured
Do check if they are covered by insurance. Like car insurance, this protects both you and the locksmith from any accidental damage to property or life. Knowing that the locksmith that you're dealing with is protected by insurance makes you feel more secure. Contact your insurance provider to see if the locksmith is covered by the insurance policy.
Finding a locksmith doesn't have to be complicated. Just follow these tips and you'll have that door lock fixed in no time.