Having essentials inside your car is good enough for a typical car owner. But let's face it – you need to stand out from the rest and upgrade your car with amazing features. This will also help you improve your driving experience. Having a gadget like a wireless car charger helps you have sufficient charge on the go.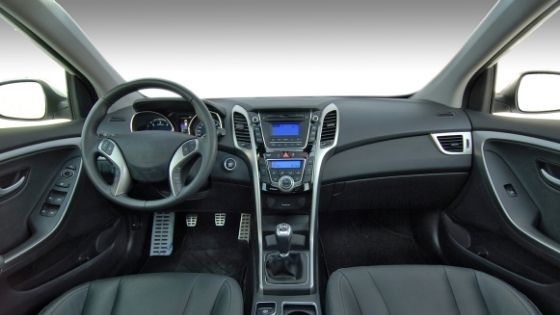 There are several other gadgets that you can have inside your car to upgrade it, which we will cover here. These USB accessories will make your time in transit smoother, safer, and more enjoyable. Your motorized travels will no longer be the same as these ten handy gadgets:
A Wireless Car Charger
This comes first on our list due to the weight it carries. A wireless car charger carries unmatched advantages. We use our phones at practically every point of our lives. If they run out of juice, we want them up and running ASAP.
A wireless car charger ensures that your phone is always fully on the go. The days of waiting for your phone to charge to 100 at home are over. You don't have to struggle looking for a charger in the office either. By simply dropping your phone on top of a wireless car charger, you are ready to take it through the day.
Portable Car Vacuum Cleaner
Aside from the wireless car charger, you can also get a portable vacuum cleaner to carry along with you in transit. When you're on a road trip, for example, things often get messy. And you'll need to find a way to clean stuff up.
A portable vacuum cleaner can perform well in cleaning most parts of your vehicle. It can come in really handy when you're from a dusty terrain, for instance. The best part is that it's lightweight, compact, and easy to use.
What's more is that you can recharge it easily in your car's 12v outlet. When you want to clean hard-to-reach corners, you can use its extension tube. For carpet and upholstery, you can use a brush head.
Coffee Maker Machine
It looks like having a wireless car charger isn't the only in-thing nowadays. Who knew we would get to the point of having coffee made inside our cars? Looks like someone's putting Starbucks out of business soon – just kidding.
In just two minutes, you can have a cup of coffee ready with this brilliant technology. All this is in the comfort of your car. Simply plug it in with your cigarette lighter or via USB for some models, and you're good to go.
Smart Tire Safety Monitor
With this device, you can track the tire pressure in real-time. It helps you identify slow leaks from your mobile phone before they get worse. The monitor uses an innovative flagship technology known as the AccuTemp algorithm.
Besides checking the tire pressure, this tool has other advantages including an anti-theft locking system. It equally has the ability to charge other devices just like a wireless car charger.
An Escape Life-Saving Tool
Nobody anticipates or expects an accident. But in the event of one, being prepared can be the difference between life and death. The worst-case scenario is being trapped inside a vehicle after an accident.
This tool can help you escape by cutting the seat belt, breaking the windows, and acting as an emergency flashlight. You get all of these three benefits in one, besides the fact that you can recharge it using your car's USB.
Breathalyzer
This sounds ridiculous until you're caught driving under the influence. What if you could check if you're over the limit before getting on the wheels? Well, this is no longer a question of what if, but rather when to.
Having a breathalyzer inside your car is essential, especially for party revelers. Nobody's urging or appearing to advocate for drink and drive. But to be able to know whether you're legally fit to take on the wheels can save lives – including your own.
Long Range Radar Detector
Do you want to evade all of those annoying speed tickets? Well, using a long range radar detector can go a long way in doing so. Whenever they're checking your speed, it notifies you, so that you can slow down. Not that using common sense by observing speed limits shouldn't be the case. But sometimes you may forget – just as humans are to error.
Dash Cameras Like the One on a Wireless Car Charger
It's not strange to find a wireless car charger with a dash camera as an add-on feature. But for those without one, here's an effective option to use. Aside from capturing fun videos of you and your buddies/family, it can help in case of an accident. This it does by being decisive and providing evidence of what happened to law enforcers and even insurance companies.
Car Battery Jump Starter Pack
This jump starter pack doubles up as a flashlight. It can also act as a portable potent power bank for USB gadgets. Most of these starter packs have spark-proof technology and have reverse polarity protection.
Mini Tire Inflator
Last but definitely not least is the mini tire inflator. It can come through as a life savior in critical moments when your tire pressure is low. It even has an OLED display, a thermostat, intuitive buttons, and can regulate the cooling fan on its own.
This gadget stops automatically when it achieves the desired tire pressure. If you want to recharge, you can simply do so through a USB port or a cigarette lighter socket.
Final Thoughts
All of these USB gadgets are essential to your car, and can come in quite handy. The wireless car charger, to be more precise, is quite important when you're ever on the go. You can purchase them whenever you feel in need and drive with confidence.