There are many tasks that you can attempt as a DIY project and do well in them as well. The garage door is not one of them! To tinker with a garage door, one must have ample relevant experience. That is something that not most of the homeowners possess. That is why it makes much more sense to hire a professional garage door company when it comes to garage door repair.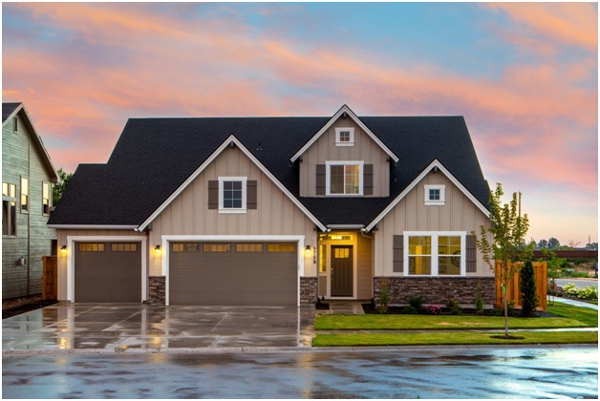 We have put together a list of the top reasons why you should rely on a skilled garage door professional whether you are looking for a garage door replacement or installation. Check out the list below and do let us know about what you think of it;
Professionals Have The Right Kind Of Experience

Many homeowners end up being severely injured when attempting DIY garage door opener repair or installation. That is because they lack the proper training and experience. On the other hand, when you procure the services of professional garage door companies; you are paying for technicians that have been doing this for years and have ample experience under their belts. They can devise effective strategies for handling your garage door needs.
They Know Which Parts Need To Be Replaced

Are you 100% sure that you can identify the parts that need to be replaced when you are attempting a DIY project on your garage door opener? Qualified garage door technicians can readily determine which parts need to be replaced or fixed. This gives them a huge advantage over amateur technicians and DIY-ers. They also know where to procure the best quality spare parts from at discounted rates thanks to their working relations in the industry.
They Are Insured

Another benefit of hiring a professional garage door company is that it is fully insured. That is to say that you won't be liable in case of an accident.
They Stand Behind Their Craft

Professional garage door companies have faith in the craft of their technicians. They trust them so much that they are willing to stand behind their craft with a warranty. During this warranty period, if something unexpected happens; the company will send its technicians out to your place who will identify the fault and fix it right away without charging you anything. The warranty that is provided offers not only coverage of the craft but also covers the products being installed.
They Are Cost-Effective

Experienced garage door companies know that if they want to play the long game, then they don't need to focus on charging more but rather on creating loyal and satisfied customers. That is why such companies will provide you with cost-effective solutions.
They Provide You With Written Estimates

Professional garage door companies provide their customers with estimates in writing before they begin work. These estimates are thoroughly detailed and cover every aspect of the project. This helps you know about the cost you will be paying for hiring the company.
They Don't Waste Time

Professionals understand the importance of time and will never waste time. The team shows up at the agreed time and doesn't slack around. It holds itself to high work-ethics and completes the project in the minimal possible required time.
They Provide 24/7 Services

Professional and experienced garage door companies are readily available to cater to your garage door related emergencies 24/7. Regardless of the day or the time, you can depend on them to come to your rescue.
They Are Safety Conscious

Attempting a DIY garage door project means that you are putting yourself and your loved ones in danger. How? You have no way to be certain if your DIY project is safe or whether the garage door you just repaired won't come crashing down and hurt your or your loved one. Professionals incorporate all of the safety procedures and protocols to make sure that everything proceeds systematically and without any hiccup.
Peace Of Mind

When you hire skilled professionals, you can simply sit back and relax because professionals are in charge of taking care of your garage door. These professionals have had years of experience and can deliver optimal results in minimal time and at budget-friendly rates.