Content is King. Needless to say, every brand needs a great content strategy. A great content marketing strategy helps you maximize your content reach across all platforms (web and social media).
It can be overwhelming to plan your content strategy at the beginning. From blogging to social media, video campaigns to other infographics, and video content, how can you keep up with all this?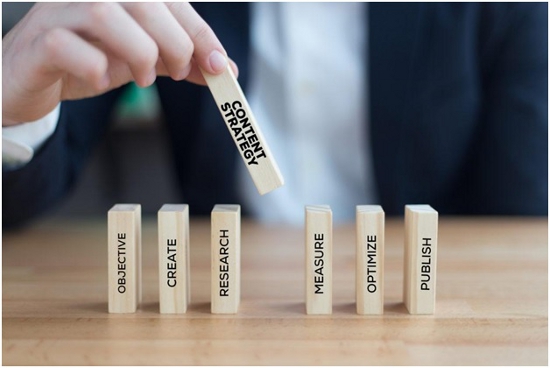 Working for a digital marketing agency, we often have clients coming to us asking the best marketing strategy to try. The general audience consumes too much content. The market is data-driven. Businesses need to be relevant and provide great content to stay on top of their game.
With the consistent change in social media trends, it can be hard for every business to stay on track. It's more important to keep your brand's presence strong online.
1. Storytelling
The first question we ask our clients is: What is your story to tell? Content marketing is similar to storytelling. Every story has a beginning, middle, and end. We always encourage them to think out of the box and avoid the ordinary way of storytelling. Non-linear storytelling is a form of storytelling which doesn't focus on the perfect order. You can have an Infographic published here and a video on another platform. Your story can seem like disconnected but as long as you promote the same idea or story – your strategy will be as effective.
2. The Journey
If there's a story, there must be a journey. How can you describe your reader's journey? Identifying this is the best way to reach them. Map their journey by determining the emotions, expectations, and other interests. This map will guide your brand in creating content for all channels and help you create relevant content.
The second thing we ask from our clients: Who is your target audience? What are their behaviour, interests, demographics? This helps us identify the perfect content strategy for them.
3. Focus on Quality, not Quantity
You don't need to create a ton of content. You need to create quality content. Often, we're working on websites where our client wants to increase the volume of content without considering the keywords or the quality of websites. This will just add to the noise instead of cutting through it. A perfect, unique idea that will cut through all the noise is something that no one has ever done before. This idea needs to resonate with your audience or your marketing efforts will be put to waste.
4. Where does your content go?
Most of our clients have their content in mind and various channels to distribute it to. We recommend that content must be tailored to the medium. There's no "ONE SIZE FITS ALL" when it comes to content marketing. Content should be appropriate for the space, whether it be for a website, Facebook or Youtube.
5. Brand Values
Content marketing strategy is essential for every brand. Make sure your consumers know the value of your brand before they make a purchase. Your strategy shouldn't always be what the competitor is doing. Our clients would always want to know what their competitors are up to. Yes, it's important to know this data and No, it's not necessary to follow it. Your strategy needs to resonate with your unique brand values. It should tell your brand story distinctly.
6. Broad Themes & Evergreen Content
Do not start with too many strategies and come up with a few. Begin with a few things such as complaints and audience questions. Think broad – which content would be consumed not just now but can be used again? These evergreen content can help you start your content marketing strategy and repurpose it in the future.
7. Showcase your Expertise
It is important to position yourself as an expert in a specific field. If your brand offers web design, social media management like ours, you need to be able to share thought-pieces and valuable content of similar industry which can be useful for your audience seeking advice.
8. Where can you reach your audience?
Understand what your audience wants. Where can you reach your audience? This will be your basis when creating a tailor-made channel messages to your audience. A successful content marketing strategy always prioritises what their audience wants.
9. Give Solutions
Your content should provide solutions to questions or challenges your market may be facing. Identify the common problems and see the solutions you can offer. By doing this, you are becoming an expert in the industry and you build trust among your audience.
10. Identify the Topic not talked about
Target an underserved niche – a small group of people with needs that need your brand's solution. Don't forget to provide value and back up your strategy with facts and data.
11. Adapt & Evolve
Make a fluid content strategy. It should be flexible to new trends and as a marketer, you should be able to adapt. The content should resonate with your audience and aligns with your business as well. Determine which strategy is working for you and keep up with it or find ways to improve it. Discard strategies that don't work and find out why. This is how you draft a solid content strategy.
12. What is your Ideal Client?
Ask yourself, who is your ideal client or audience? Create their profile and with this in mind, develop the topics which you think they will be interested in. Build a yearly editorial calendar and stick to it. Make sure your content strategy works with your ideal "client".
13. Use Google
The best tool is Google Analytics. You can use other Google tools to assist you in creating content. You need to take note of your past performance to improve it in the future. From there, you will develop your content strategy.