The perfect house needs some tender-loving care from time to time to stay in that condition. Which is why you should always have plans and budget for renovation of your home every five years at least. It's not about being obsessed with perfection, but about creating a beautiful home that shelters your loved ones, keeping them happy, healthy and together for a very long time.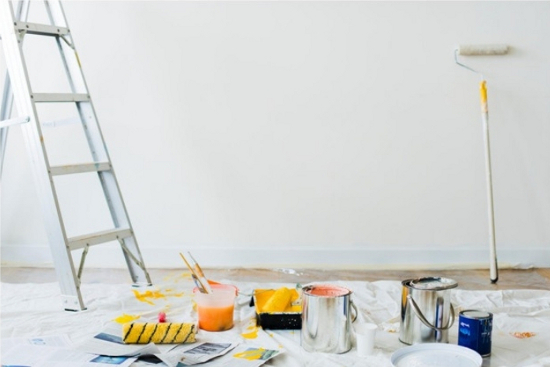 People invest their time and money on renovation projects for many reasons. There could be purely aesthetic or technically sound issues with your home. Every house owner has to make the choice to renovate sooner or later. Even nowadays there are lot of choices and professional assistance is available from platforms like https://www.prominade.com.au/ for best renovation of your house.
Here are some of the signs you need to start home renovations stat:
1. The house feels outdated and boring to you
If your house features a lot of golden accents, gold door handles or shiny gold finish on any fixture or fitting, it is time to renovate! No matter how expensive, outdated décor and fittings can make a house feel drab and dull after a decade or so. Designs that were popular in the 90s feel very old-fashioned now.
The good news is that giving your house an updated look is easy and affordable. In fact, this project can be a quick and simple DIY if you are handy around the house. You can buy new faucets, door knobs and a range of other kitchen and bathroom accessories quite cheap at your local hardware store. Or you could score some unique fans and lighting fixture off of Amazon for $100 or less. These can be installed by your electrician.
Change up the curtains and upholstery across the house while you are at it. These simple improvements can have a huge impact, making your home feel newer than before.
2. Your kitchen and bathrooms look old and gloomy
These are the two most important places in any house. It is a good idea to modernize them if they stop feeling like a part of the house. This time around, it would be a good idea to work with a qualified home remodel contractor who can deliver an amazing kitchen and bathroom remodel.
After all, the kitchen is the heart of the house, when it is healthy it keeps the entire family running smoothly and happily. Similarly, in many cultures a clean and beautiful bathroom is an indication the family living in this home is inherently hygienic and refined.
Now, kitchen and bathroom remodels won't come cheap but they are absolutely essential. Also, these projects deliver a high payoff when you decide to sell your home.
3. If the Well Quantity Fails
So what do you do if you live in your dream home, but the well seems to be running out of water?
You invest is some water well drilling services! This simple yet effective well renovation service can also put an entirely new well system up for your house. Call on some qualified well experts to help you figure out the costs for drilling a new well, and if the condition of the soil at your home are capable of sustaining a new well.
4. If you are getting ready to sell
A renovation project is a must for homeowners who are looking forward to selling their property in the near future. The good news is that it doesn't have to be extensive renovations, a new paint job, a trendy backsplash in the kitchen and new fixtures for the bathroom are usually all homeowners need to do.
Don't go overboard with the changes and blow your budget on decorating the home to sell it. It is important to create a neural space where the prospective buyer can see their own tastes and ownership reflected. That's why all you need to do is carry out a few important renovations to the house's veneer.
5. Your family is getting bigger
So you were completely fine with the structure of the house until the triplets came along, and now the entire space just feels like it's caving in on you.
No, the house is not shrinking. It's just that with all the mess and mayhem that children bring, there simply isn't enough space for everyone anymore. And keeping everyone organized, fed and happy takes all your energy. You probably just moved in with a pet, who need their own space as well. And if you are not in a position to buy a bigger house, may be a house renovation and remodeling project is in order.
Good luck with the home renovation ventures!