This Friday I was having a conversation with my friend who is an occupational therapist. We were talking over the subject of the essential things that every Home Health COTA or OT Toolbox needs. We got a list of a few basic things, although somewhere in my mind I was wondering, that's not all. Then, I got an idea popped up in my mind that, why don't I reach to Facebook and discuss this matter on several occupational therapy groups? I asked them if they would like to share me few mandatory equipment for home health occupational therapy. Many experienced therapists have replied with so many important information.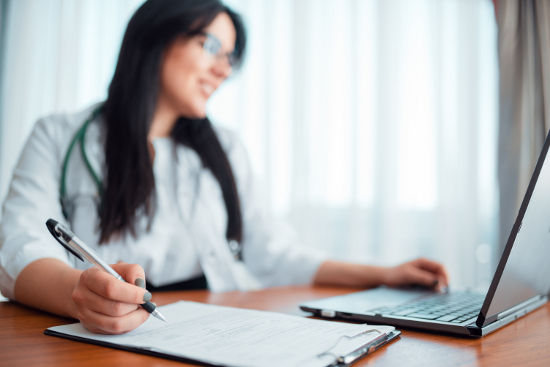 1. Stethoscope and Blood Pressure Cuffs
Besides a BP cuff and a stethoscope, you will need a top-notch pulse oximeter as you have to monitor the patient's blood pressure, heart rate, and oxygen levels. Most of the home health companies tend to provide these things inside the box. In case they don't you can always get them on https://www.halohealthcare.com.
2. PDI Wipes, Hand Sanitizer, and Non-Latex Gloves
The environment you work in might happen to be a dirty place. In order to play it safe, you have to keep these essential things inside your box. Think about getting your supplies locally, getting your wipes, gloves and hand sanitiser in Melbourne will ensure you can be fully stocked at late notice. No matter what, you should always wipe it off after every contact with a patient. Who knows how many germs were there on your patient's bed?
3. Foldable Stool
This comes in handy when there is a questionable seating surface. Get a lightweight and flexible stool that you can wipe down every time you use it. You can use this stool to put your bag or box so that your equipment doesn't have to touch the floor.
4. Adaptive Equipment
Hospitals used to provide hip kits to their patients at no charge back then. Nowadays, it's not a complimentary thing. In case your company doesn't provide you the adaptive equipment, you have to buy one from the market. A hip kit should include long-handled sponge, long-handled shoe horn, reacher, sock aid, and dressing stick. These things will help the patient to have better mobility.
5. Gait Belt
It's essential to have a gait belt inside your toolbox box who knows if the patient needs a maximum amount of physical assistance. A vinyl coated gait belt is important for any home health occupational therapy. You can wipe it down after every use. Traditional gait belts have a drawback, that is, they don't fight tightly. So, for adaptability purposes, you should go for a vinyl gait belt.
6. Theraputty and Therabands
Your patient may need strength during the therapy. Theraputty ad Therabands works great as strengtheners. You will have no problem while moving them to places as they are easy and lightweight.
These are the most important "must-haves" you should have in your toolbox as a health occupational therapist. Keep the checklist in your mind and take every crucial thing needed for the therapy so that you don't fall into any embarrassing situation ever again.