If something both men and women hate that is dry hair. There are a lot of men and women who are roaming around us with silky, smooth, and soft hair. But people with dry hair problems always wish to have hair like them but unfortunately, they do not get their desired hair. People often do hair color, hair straightening, and so many other stylings that make hair dry and coarse. Dry hair is not only non-manageable but also looks bad. It seems like the person is not taking the required nutrients and very apathetic about his/her appearance.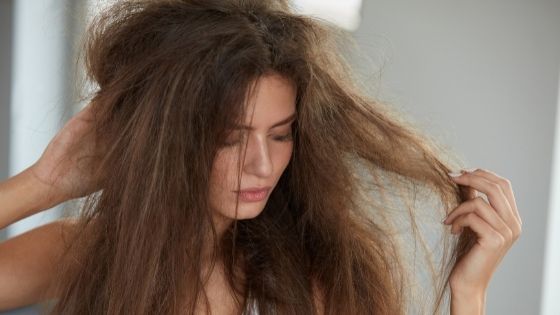 If you too are suffering the same issues, this article is going to eliminate your dry hair problem for sure. Below, we are going to share some effective tips that have helped many people to solve their dry and unmanageable hair. So, let's start-
1. Try a hair mask – trying a hair mask is really effective when it comes to nourishing your hair. In any beauty product store in France, you will get amazing hair nourishment masks and related products. Or if you want to try any DIY recipe, you can follow this.
In order to prepare this homemade mask, you will require a banana, yogurt, Vitamin-E oil, tea tree oil, and castor oil.
According to the length of your hair, you have to prepare a thick paste. You need to blend yogurt and banana and make a not-so-runny paste. Now, you have to mix Vitamin-E oil, tea tree oil, and castor oil into the paste and still well. From tip to root of your hair you have to apply this paste. You can leave this on your hair for up to twenty minutes and not more than that. The banana should not get dry on your hair. After twenty minutes, you can wash your hair with a mild shampoo and apply a good nourishing conditioner. This DIY is super effective in smoothing dry hair and across the world, a lot of men and women follow this remedy to get long, silky, shiny, and smooth hair.
2. Try a protein mask – dry hair occurs when your hair does not get the required protein and other nutrients. There are a lot of paraben-free protein hair mask available in the market. You can choose one for yourself. Generally, protein masks require to be applied overnight show a great result. In both online and offline stores, you will get a hair protein mask or cream to smoothen your dry hair.
3. Do some oiling – You know that applying oil on hair is an ancient way of treating hair. Just 2 hours before your hair wash, you can prepare an oil mixture and massage it well onto your hair. You have to take virgin coconut oil, castor oil, and vitamin-e oil and prepare a mixture. If you prefer to heat the oil, apply the vitamin-e oil after heating the oil. Vit-E will be damaged if you take it into direct contact with heat.
You should massage well this oil mixture onto the scalp and hair and leave it for at least two hours. If you wish you can add some drops of tea tree oil to the oil mixture. It will solve your dandruff problem too.
These are the best three ways of treating dry hair and turn that into soft and smooth hair within a few days. A lot of people have followed these remedies and now they love their hair. You too can follow these ways and get rid of dry hair problems permanently. Be it your hair or a relationship- you have to take care well to enjoy the smoothness!