A limited (LTD) company is the most common type of corporation that entrepreneurs set up in the U.K. It is more complex to form this type of firm than the others. To help, we are providing a guide on how to register an LTD company.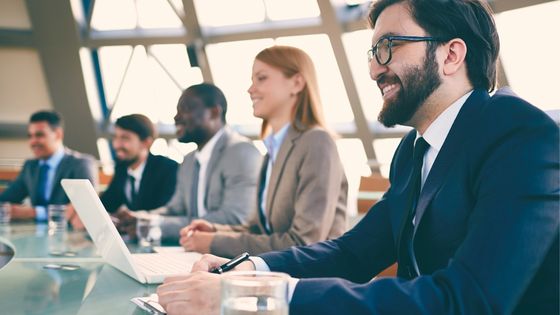 Public vs. Private Limited Company
There are two main types of limited companies: public and private. A private firm is controlled by a select group of shareholders that have invested in it. In contrast, a public firm's shares can be freely traded on a stock exchange, meaning any willing person can become a shareholder.
In both types, the firm has a distinct legal identity from its owners. Shareholders enjoy limited liability, meaning they aren't personally responsible for debts or losses accrued by the business.
Choosing a Limited Company Name
It is necessary to choose a name for the business you want to register. The name must be unique and not taken by another registered corporation or similar to an established trademark. You can use the official Companies House name checker to see if the name you want has been taken by someone else.
Names for limited companies must end in 'Limited' or 'Ltd.' If you registered it in Wales, you could use the Welsh equivalents of 'Cyfyngedig' and 'Cyf.' The name can't contain vulgar or offensive language. It also can't suggest a connection with the government or local authorities except you have appropriate permission to do that.
Register an Address for Your Limited Company
Every registered business in the U.K. must have a physical office address in one of the four constituent countries: England, Scotland, Wales, and Northern Ireland. This address is where you will receive mail regarding business-related matters.
You can use the address of an office you own or rent or even the home address of one of the corporate directors. If you want to keep your office or home address private, you can enlist a professional agent like Osome to provide a virtual office address. Or, you can use your accountant's address for a fee.
Whichever way you choose, ensure that you can receive documents by post promptly. The registered address is where you will receive important documents about business-related matters that you might need to respond to.
Forming a Limited Company
You can register a company with Companies House electronically or send in your application by post. Electronic applications can be processed within 24 hours, while postal applications can take up to ten days to be processed. If you want to save yourself the stress of compiling documents and filling out the application, you can hire a professional agent like Osome to handle that for you.
Every registered business must have at least one shareholder and director. A shareholder is a minority or majority owner and may be involved in day-to-day operations or not. In contrast, directors must be involved in day-to-day corporate affairs. Public companies are also required to appoint a secretary whose primary role is to ensure the business complies with regulations.
A director must be at least 16 years old, but there is no minimum age requirement for a shareholder. If there are multiple shareholders, there should be a legally-binding Shareholder's Agreement outlining how the shares and share dividends are divided between them.
What Documents Do I Need to Register a Limited Company?
The documents required for incorporation include:
Particulars on all directors and shareholders, including valid identification, proof of residence, and contact details.
Memorandum of association: A legal document signed by all shareholders indicating their intention to form a business.
Articles of association: A legal document outlining the rules that the corporation will be governed by.
If you register electronically, your memorandum of association will be generated automatically. You can also use the standard articles of association format supplied by Companies House or generate your own.
Conclusion
This article has outlined the process of registering a limited corporation in the U.K. You can follow the process yourself or enlist a professional agent like Osome to save you time and effort.