If you run any type of business, it is wise to have a separate corporate bank account for it. This makes it easy to keep accurate financial records and track expenses that you may deduct from your tax liabilities. Mingling personal and corporate finances will likely cause reporting problems, which you want to avoid.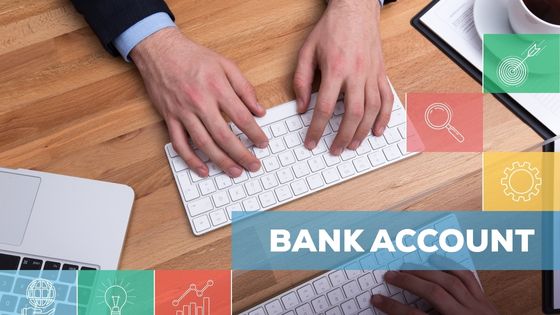 The good thing is that opening a business account isn't hard in this era. You can do that at your physical banking branch or entirely online, with the latter being more convenient. This article will show you the steps to register and open a business account online in the U.K.
What is a Business Bank Account?
They refer to bank accounts designed for business use. It works similarly to a personal account you use for daily transactions, but in this case, it is solely for corporate activities.
In the U.K., if you run a limited company, you are legally required to have a corporate account to keep business transactions separate from personal ones. The same applies if you run a limited liability partnership (LLP), but it isn't compulsory for sole proprietorships.
Regardless of if you are mandated to have it, a dedicated bank account is something that will make it easier to operate an enterprise.
How to Open a Business Bank Account in the U.K?
The normal recommendation is to visit a physical banking branch and pick up the application form. However, technology has made it easier, as you can now open one online. You will fill out an application form and submit documents via the Internet.
Corporate accounts take longer to review than personal ones, so expect to wait a few weeks for your application to be processed.
Documents Required to Open a Business Bank Account
Valid Identification
You will need to provide valid identification as the person signing up for the service. It could be a government-issued ID card, passport, or driver's license (with a photo). You will also need to provide contact details such as a phone number or email address.
Proof of Residence
Banking firms may request:
Proof of personal residence in the U.K., such as a recent utilities bill or council tax bill.
Proof of a registered office address in the U.K, e.g., an official HM Revenue & Customs (HMRC) correspondence.
Business Verification
The banking provider may request documents to prove that your enterprise is legitimate. These could include:
Companies House registration or Certificate of Incorporation;
Unique Taxpayer Reference (UTR) or National Identification Number;
Past financial reports;
Number of employees;
Projected annual turnover.
Likewise, you may need proof that you are currently operating an enterprise, such as a functional website or social media presence. The banking provider exercises considerable discretion in what they can demand.
Am I Eligible to Open a U.K. Business Account?
The primary requirement to open typical or online business accounts in the U.K. is to be a registered firm, either as a sole trader, limited liability partnership, or limited company. Companies House must recognize your firm with proof in the form of a Certificate of Incorporation.
Banking providers may have additional requirements to access their services. For example, they could have a minimum annual turnover limit to qualify for their service. Some types of businesses, e.g., online gambling and adult content, may be prohibited.
● Can I Get an Account with Poor Credit?
Some providers offer corporate accounts without stringent credit checks. However, the services you can access may be limited, e.g., you may not get access to loans or overdrafts if you have poor credit.
Can I Open a Business Account for a Foreign Business?
There are no specific rules that forbid foreign businesses from opening accounts in the U.K. However, the due diligence involved makes it challenging or impossible for foreign-registered firms. For instance, most banks require a Certificate of Incorporation from Companies House, and that is impossible for a company not registered in the U.K.
In theory, some banks allow foreign businesses to open an account, but in practice, don't offer services to non-U.K.-based firms.
If you are a foreign company, you can opt for a global account that lets you transact in different countries, including the U.K.; Silverbird is an example of a digital banking provider that offers global accounts.
Does It Pay to Be Mindful when Opening a Business Account?
It is important to know what you are getting into when signing up for corporate accounts. Ensure you read the fine print and minute product details before signing off on the application.
For instance, some U.K.-based banks require new corporate accounts to have a significant initial deposit. A minimum monthly deposit can also be required to keep the service active, which may not be suitable for a new company trying to find its footing. You may also face lock-in periods where you can't close the account or switch to another provider.
Conclusion
We have explained what a corporate bank account is, its benefits, its requirements, and how you can open one in the U.K. with ease. If you are shopping around for a suitable digital banking platform, Silverbird is an ideal choice that lets you transact across borders in 30+ currencies.