Ever been in situations where you really want to buy a car but are falling short of cash? We've all been there, but luckily, used cars provide the perfect solution to any such situation! And one such brand that offers amazing and certifies used automatic cars is Spinny. Whatever your budget and requirements may be, Spinny has the right car for all your needs. Apart from selling used automatic cars in Bangalore, Mumbai, Hyderabad and many other cities, the brand also buys cars.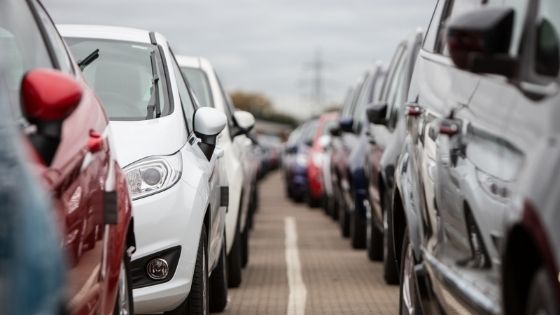 Started in 2015 in the state of Delhi NCR, the company has made efforts to further the Indian used car market ever since. Along with this, the efforts put into providing their customers with cars that will satisfy all their needs is enormous. Here's why Spinny is the best car dealer for used automatic cars:
200 Point Inspection Checklist: One feature that assures you of the quality of used automatic cars from Spinny is their procedure of a 200 point inspection checklist. They analyse every car thoroughly and inspect its various features on the exteriors, interiors, tyres, underbody, engine and road test. The results of these tests are available for you to analyse before you take any further decisions about a car.
1 Year Spinny Warranty: You get to take home any used automatic car of your choice with a 1-year Spinny assured warranty. This warranty covers multiple aspects of engines & peripherals and both transmission types (automatic and manual).
5-Day Money-Back Guarantee: This return policy gives you time to inspect the car as much as you'd like, and in case of any second thoughts, the car can be easily returned with a 100% money-back guarantee.
SpinnyBuyBack: At Spinny, it is well acknowledged that you might wish to resell your car sometime in the future. Keeping this in mind, Spinny gives you a future assured resale value for your car in three different flexible BuyBack slabs – 6 months, 12 months and 18 months. This helps change and upgrade your car conveniently when you wish to.
Fixed Price Assurance: After carefully handpicking each car, Spinny uses pricing data from market transactions and detailed inspection reports to decide upon a fair price for the vehicle. This frees you of any negotiating hassles as the prices are fixed.
Contactless Experience: Hygiene, sanitation and social distancing are of utmost importance, now more so than ever. You can still have an authentic car buying experience with the help of Spinny's virtual tour. You can have a 360° view of the car and go on this tour with one of their sales executives.
Having an automatic car can make so many things easier for you and your family. Buying used automatic cars in cities like Bangalore, Mumbai, and Delhi is now so much easier with Spinny's excellent customer service. There is no better car dealer to find you the perfect car, so visit Spinny and get started!