If you are looking for hot gas path components for turbine engines, the first thing on your search list looks something like conformity to the most stringent industry standards, as well as certifications, along with traceability and a high level of integrity. The reason for this is that at the end of the day, safety is paramount, which means that the components of the turbine engines should be the absolute best. There cannot be any form of compromise when it comes to turbine engine components, and with a market that's characterized by rising costs of components, as well as the unbelievable high airfare prices, anyone shopping for turbine engine components needs to exercise a high degree of caution.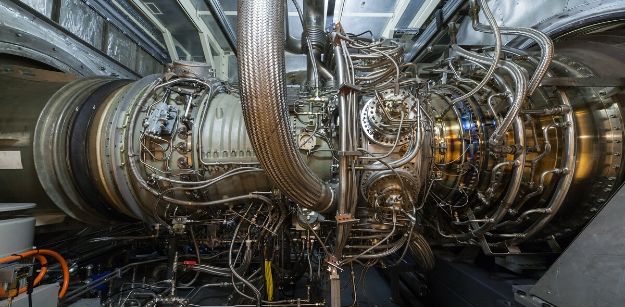 The good news is that most of the manufacturers of components for turbine engines are working at the best quality components, items that promise great performance, but at a lower cost and weight.
Here are some of the considerations you should have in mind when buying the components of your turbine engine.
• Type of turbine engine
Identifying the type of turbine engine in your hands is the first step to buying the best components. The hot gas component parts often differ, and finding the best parts is the most important step to determining and enhancing the safety of the engine. With that in mind, you have a good number of options, including the turbojet engine, turboprop engine, and the turbofan engine. These turbo engines all have the common parts/ components seen in turbo engines – inlets, compressors, burners, turbine, and the nozzle – but they all work differently. So, the first thing that you need to do is to identify the type of turbine engine you are dealing with.
• Bids and Proposals
Once you are certain about the turbine engine that needs new components, you'd have to contact manufacturers and send components' specifications. You'll also have received a number of bids back.
To choose the best bidder for your turbine engines, consider the following:
What's incorporated in the final price. Each of the bidding OEMs needs to break down the cost of the specific scopes, depending on your template. The reason why it's important for you to ask for these details upfront is that oftentimes, the lowest bidder ends up being the most expensive supplier once you contract them. So, to avoid confusion and unplanned expenses later, ask about any and all possible hidden costs and exclusions and make it clear that your need all those costs named and priced beforehand.
You should also ask about the scope adders that might be absent from your template, and also find out whether the bidder has a cost/ time impact. This information is important as it allows you to create a baseline with which you can compare the other bids.
Identify your desired big picture result/ outcome then ask your OEMs for the options and services they'd offer support for. You might have to outsource or consolidate the services so as not to risk the entire success of the project on a single supplier.
Compare the given base costs against the performance, the reliability against the maintenance cost, and all these factors against the OEM's support and urgency level, as well as their overall track record for after-sale services.
Component's Specifications
This is the other important consideration you need to keep in mind in your search for the best turbine engine components. Look at the following specs:
The minimum train efficiency, min, power, the maximum heat rated needed in the field by the gas turbine, as well as the base ISO conditions for the OEM engine's performance
Emissions – CO or NOx, future regulations for emissions, and whether water injection or Dry NOx technologies would work for you.
Fuel Quality – if you are using a dry NOx injector, for example, you know that it's extra sensitive to the quality of fuel
Vibration considerations
The noise requirements
Detection systems for gas, smoke, and fire, as well as the engine's suppression requirements. Also, the alarm system – individual detection or voting system
Availability vs. reliability of the components
The other important considerations include:
Milestone meetings – kick-off meeting, design review meeting, and the pre-commissioning meetings. Of course, there will be many other meetings in between.
New or refurbished parts
Testing
Green or brown field
Reports and schedules