Many people are looking for looking for investment opportunities that are lucrative and allow them to make money in the years to come. A great investment to consider is commercial real estate. There are now many commercial Orange County properties available for purchase thanks to the booming online retail community. This has left buildings vacant for extended periods of time and available for purchase at extremely low prices.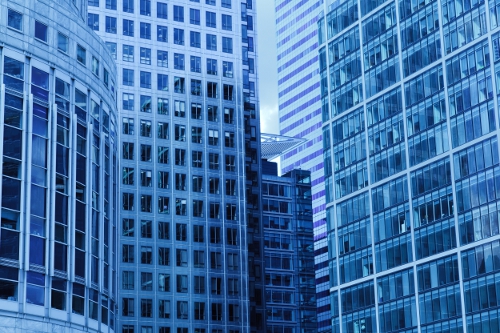 It's important to take your time if you feel that investing in a commercial real estate property may be the right investment for you. Since you'll be leasing the property to someone else, you need to be sure that it's a space that's desirable to many different types of business. The following guide provides a few tips on things you'll need to look for when shopping for commercial real estate in Orange County.
Consider if You Need to Get a Loan to Make a Purchase

Most people can't afford to buy a commercial property outright. This means that you'll have to get a loan to make the purchase. Additionally, it's best to get preapproved for a loan before you actually start hunting for a piece of property. Preapproval provides you with an exact amount you can afford to spend on the property and the amount you can expect to pay for it each month. It's important to remember that the property won't be leased all the time and the months it's not leased must come out of your own pocket. Be sure it's a cost you can afford to pay.
Consider the Size of the Location

You'll need to determine what size of location you want to purchase. The larger the size of the space, the larger the leasing business can be. Unfortunately, this also limits the pool of potential leasers because most people won't be able to afford the lease at a spacious location. If the building is in a location that is desirable for restaurants or gyms, a large space may be easy to lease. If there are a lot of restaurants already in the area, a small business such as a boutique or barber shop may be more interested in a smaller space.
Consider the Location of the Property

When you are purchasing a property, it needs to be in a desirable part of town. You want it to be low in crime and have other desirable destinations nearby. This will better the chances of a business wanting to lease the space because it is safe and the likelihood for potential customers will be greater.
Consider the Comps in the Area

When you purchase a property, you need to be able to rent it for more than your loan payment is each month. It's important to take the time to find out how much other commercial real estate properties are being leased for locally to ensure that you are going to be able to ask enough for your lease. If you notice that the comparable properties in the area are being leased for less than you have to pay, you should avoid the property altogether. The price of the comps more than likely will not increase by the time you are ready to lease the property to a business.
Maintenance Costs

As the owner of the building, you'll be responsible for any maintenance costs that occur within the building. This can be quite costly, especially if the building is outdated or damaged. Before you buy a building, hire a contractor to look it over to see if there is anything majorly wrong with it. The contractor can give you an estimate for what any repairs will cost so that you can determine if the building is worth buying or not. If you buy the building without finding out what's wrong with it, you could end up losing a lot of money and be stuck with a building that isn't legal to lease. There are laws in place to ensure that buildings meet certain standards in order to be leasable to business. If your building isn't up to code, you can't lease it.
Utility Costs

You need to know what the utility costs are for the building ahead of time. You need to be able to tell potential tenants what the estimated utility costs are so that they can determine if they can afford to pay them each month. You also need to be sure that you are going to be able to afford to pay them along with the lease during months when the property is vacant.
Renovation Options

When people lease a commercial property, they often need to renovate it to meet their needs. If the property isn't easy to renovate, it will be very hard to lease. For the most part, you want to have a commercial property that consists of one main room, a storage space, and a bathroom. This provides any business with the basics that they need to renovate the space in any way they choose. If the building is already set up for a specific business, such as a beauty salon, office space, or restaurant, you may want to try to lease it as is and then offer to remove anything the new tenants don't need. This can keep the renovations that need to be done to a minimum so that the new tenants can get their business up and running as quickly as possible.

Once you have purchased a property, hire an attorney to take care of all of the contracts for your commercial property so that you can be sure everything is done according to the letter of the law. You want to be sure that the tenants are contractually obligated to the property so that you can have peace of mind that you'll have money coming in each month that you can put toward your loan so that you can one day own the property outright.