Sydney is an expensive place to start a home. For example, a report said that the price of private dwelling in the Central Business District was A$76,919 in 2019. Since 2014, home costs have increased by an average of A$18,000 every year. If you have no budget, forget about trying to find an affordable dwelling in Australia's most sought-after properties as they can easily go over a million dollars.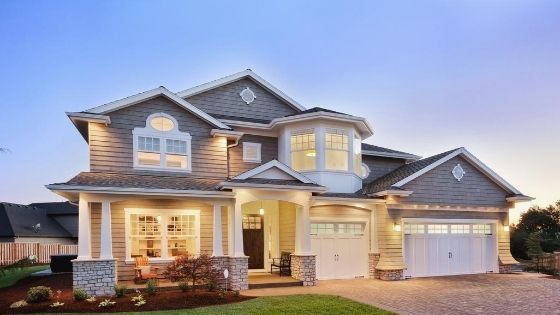 Before contacting home builders in Sydney, first-time homeowners must first make a choice between investing in a starter home or a forever home. There are several benefits of choosing a starter home and the following are some of them:
It is more affordable – Young couples who are just starting to climb the corporate ladder might not have enough savings to build the house of their dreams. Instead, they may consider a starter home, which is significantly cheaper, which means they keep their monthly mortgages low.
Chance to learn – Since you know that it is only a starter home, you take it as an opportunity to be familiar with all the intricacies and expenses of being a homeowner. If you are renting, the landlord typically takes care of repairs and maintenance. Now, you need the numbers of the plumber, repairman, and electrician on your speed dial.
Less upkeep – Starter homes are less expensive to maintain compared to a forever home. For one, they are generally smaller. In terms of utility, since they have a smaller footprint, you can save on your electricity or water bills. In the same vein, you can get away with the minimal setup of furniture and appliances because there is not a large space to fill up.
Where to Build Your Starter Home
It would be almost impossible to build a home in the Central Business District, and it would be a challenge to locate in other densely populated neighbourhoods like Parammata, Potts Point – Woolloomooloo, North Bondi.
But there are still suburbs in Sydney like Lakemba, Harris Park, Wiley Park, Punchbowl, Granville, Yagoona, Chester Hill, and Auburn that will cut construction costs significantly. On the downside, they are considerably far from the Central Business District and commute can be an issue.
The rule is that the farther you are from the Central Business District, the cheaper the site and build cost would be. Of course, there are other factors that will determine the final cost like the size of the dwelling and the quality of the finishes you choose.
How Much a Starter Home Costs
Now, how much do you think you need for a starter home? Fortunately, there are already available market statistics on the median cost of constructing a basic home.
For a basic home, you are looking at between $1,000 and 1,400 per square metre. But home builders in Sydney can work within the budget of the client. But you need to make compromises, as well. Your demands are only as good as what you can afford.
Finally, a starter Ross North Homes will allow you to have an extra source of income when you eventually move into your forever home. Your first investment can become a passive income once you rent it out to prospective clients.