Project management has fast become one of the most important areas of modern business. When your company includes a variety of teams all working toward varying goals at any given time, you need to be able to rely on your project management processes to see everything through. Unfortunately, this is often easier said than done. Review these suggestions and learn how to improve your current processes and see more substantial results.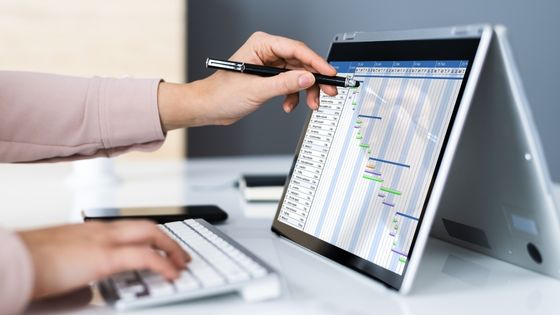 Set Clear Goals
One of the biggest issues that lead to mismanaged projects is a lack of communication. If the person in charge doesn't set clear goals for each member of the team, it can lead to missed deadlines and low morale. This can be avoided by having regular meetings where expectations are defined in a concise way. Establishing a sensible timeline from the start of a project will also help team members productively use their time while working toward their objectives. Routinely checking in with individuals throughout a project's duration is another way of establishing strong communication channels.
Find a New Project Management Operating System
No matter how strong your management team might be, you still need to utilize the right operating system to keep all projects and related goals organized. Though a widespread application, many users have expressed complaints about the capabilities of the Monday.com system. To provide your managers with the tools they need to tackle the challenges that come with juggling multiple projects at once, look into useful Monday.com alternatives like Workzone. Read consumer reviews to gain more insight into how a new operating system can improve workflow.
Understand the Strengths of Each Team Member
Having a big team working on a single project doesn't necessarily mean that things will go smoothly. To see the best results, you need to ensure each member of the group is assigned the right tasks. This means managers need to have a firm understanding of each employee's strengths. If one person is adept at creating thorough spreadsheets, this individual should be in charge of aggregating data. Play to the strengths of your workers and you will see projects completed in a faster and more efficient manner.
You may also find it helpful to focus on what each member of the team likes to do. When employees feel seen, it can translate to an increase in productivity. The more you learn about your team, the easier it will be to assign them tasks that reflect their skills and interests.
Revise Processes When Needed
Project management processes need to be assessed every so often to guarantee the best methods are being implemented. Consider current management trends to see how you can refresh your approach. Recently, automation has been a popular choice across many industries. When you automate tasks like generating a project's performance insights or creating visualizations of data, you can ease the amount of work your team members need to take on. Another trend to consider is cloud-based management. With countless companies utilizing hybrid work models, relying on a cloud network to share data can prove advantageous.
Improving your project management processes is not always a straightforward task, but there are many useful ways to get the ball rolling. Whether you invest in a new operating system or revamp your entire approach to management, put together a strategy that reflects the needs of your team.