KYB compliance is highly critical to ensure that financial and non-financial organizations begin secure and protected partnerships with other companies. This is because measures to ensure anti-money laundering and counter-terrorism financing are crucial in the post-9/11 world dynamics. Therefore, businesses should also align with domestic and global regulatory standards. The top five industries that benefit from KYB compliance to prevent fraud and abide by the established AML/CFT standards are listed below.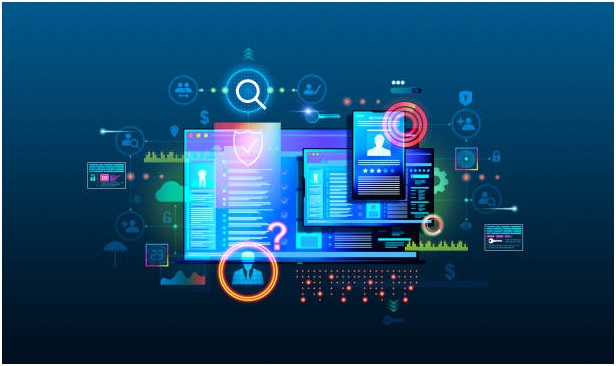 1. Banks
Before diving deep into the KYB compliance plan of action in banks, it is significant to understand what is KYB? Know your business comprises specific and necessary steps every organization should take to verify other businesses. It is mandatory because of the checks imposed by financial regulatory authorities, national and global. KYB compliance holds more significance in the finance sector because of the risks of money laundering and illegal financial flows. Banks adopt KYB compliance because they are the most common targets for financial criminals to transfer illicit funds to other accounts.
Mainly, wealthy business tycoons possess offshore accounts abroad, and they conceal their assets, as well as their source of income. Therefore, banks should be more cautious while dealing with businesses and take stringent due diligence measures. They must ensure that the companies are legal and their owners (UBOs) are legitimate persons with authentic identities. Most significantly, KYB compliance allows banks to streamline their security system and identify suspicious businesses or their ultimate beneficial owners to prevent the possibility of money laundering.
2. Cryptocurrency & Virtual Asset Industry
The digital asset industry includes cryptocurrency exchanges, wallets, non-fungible tokens, etc. It is a relatively recent addition to fintech, meaning that it offers more opportunities to investors. Furthermore, virtual assets have emerged as a game-changer for the global finance sector, and they have garnered much attraction and interest worldwide. Japan is one of the first countries to embrace cryptocurrency. The Japanese government passed a legislation in 2017 making Bitcoin a legitimate and legal payment method. Presently, about 56 states have legalized cryptocurrency and have proposed relevant laws dealing with this sector. Therefore, crypto exchanges and other related firms are bound to follow KYB rules before granting other companies access to their platforms.
3. Government
Several state departments and government authorities have adopted KYB compliance measures while registering small, medium, and large-scale enterprises. Before issuing an authorized license, they must ensure the start-ups are not linked to illegal activities, including financial crimes. For example, the United States government has established a special department attached to the Treasury Department, enforcing financial regulations, such as AML/CFT compliance. The Financial Crimes Enforcement Network (FinCen) included the KYB process and business verification measures under financial regulatory standards. Therefore, every governmental or non-governmental organization in the US must strictly follow KYB compliance policies during B2B or company-to-company relations.
4. Telecommunication Industry
KYB compliance in the telecom sector holds equal significance as in any other industry. This is because telecommunication organizations also face a significant level of threats posed by criminals. For instance, mobile sim cards can easily fall into the hands of banned criminal entities such as terrorist groups or shell corporations involved in money laundering. This is where KYB verification plays a prominent role in risk mitigation. Telecom organizations implement automated and AI-powered due diligence processes to identify potential threats. Consequently, they perform sufficient scrutiny of every onboarded client via checks and screenings against global watchlists related to money laundering and terrorist sponsorship. This is the only way to streamline telecommunication operations, deter fraud, and stay compliant with AML and counter-terrorism efforts.
5. Online Payment Systems
Like other financial ecosystems, such as banks or crypto exchanges, online or e-payment plans and digital payment services also require KYC and KYB compliance approaches. They can easily become a channel of illicit monetary flows, money laundering, and financing criminals. For instance, Paypal is a renowned international e-transaction service. Being a medium of financial transfers, institutions like Paypal must ensure transparency while dealing with individual customers and business enterprises. Thus, corporate compliance solutions are the need of the hour for streamlined, swift, and transparent business verification of every firm that gets associated with e-payment organizations. KYB compliance in this less-discussed sector is critical for complying with regulatory authorities, especially AML measures.
Summary
In a nutshell, KYB compliance is equally an indispensable set of actions for various sectors and industries. They include banks, crypto, virtual assets platforms, government departments, telecommunication services, and organizations facilitating online payments. The know your business procedure allows companies to assess the potential risks, including suspicious activities associated with partnering organizations. Therefore, KYB compliance is the way forward to accomplish AML efforts.