Bristol is a city on the up. Located in South West England, Bristol is home to almost 700,000 people. Yet it's not just the population that has been growing. Bristol property prices have been rising exponentially over the last few years. If you're looking for a new place to call home or simply trying to find your next property investment, then Bristol is a strong choice. Here's why: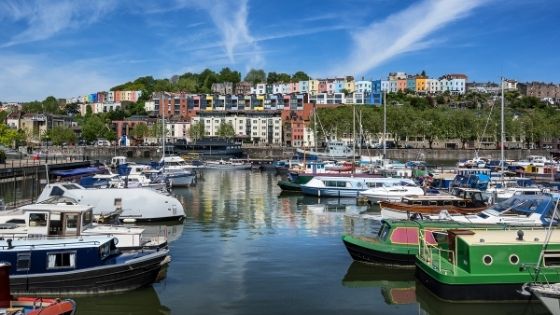 A thriving economy
At the heart of Bristol's economy is its famous university. The University of Bristol is one of the most prestigious in Europe and has produced more than 20,000 notable alumni since it was founded over 100 years ago. Alongside this academic excellence, there are a number of scientific and technological companies working and researching their products in the city. One of these is IBM, which has recently opened a new research centre in Bristol. The company's investment was just one part of an ongoing trend that demonstrates how Bristol's economy is thriving.
As you can see, there are lots of companies that are excited about Bristol's economic potential. Yet this change is already happening. Recently, Reconomy expands UK SME proposition with acquisition of Bristol-based Waste Source, this shows how popular local business has become to outside investors!
Environmentally conscious
As well as attracting business, Bristol is also becoming increasingly popular for its eco-friendly policies. The Cycle City initiative has enabled the city to expand its public transport network to include cyclists and pedestrians, making it easier than ever before to switch off your car and save money on fuel costs. For those who would like to stay in their vehicle, Bristol has an increasingly popular Park and Ride bus service.
A bustling city centre
With a thriving economy and environmentally conscious populace, Bristol is seeing its city centre population growing. In comparison to other UK cities, Bristol's city centre has been lively for the last 10 years. The number of bars and restaurants in the area have grown exponentially as well as a surge of new independent shops and businesses opening up their doors. This is the place to be for nightlife, with clubs and bars open until late in the week.
This thriving city centre has meant that property and rental prices remain high for businesses and residents alike.
Great transport links
Historically, the area has been popular for families who are looking to commute to London. Although this remains a strong part of Bristol's economy, residents are now choosing to stay in the city rather than move out. The reason behind this is that Bristol has some of the best transport links in the UK. The M4 motorway provides quick and easy access to London, while Bristol Temple Meads train station is one of the main stops for the UK's Great Western Railway. For those who are commuting to Cardiff, there are also good links via the Severn Bridge.
Fantastic universities
Bristol has some great universities. Ranked in the top 25 best UK universities by The Times/Sunday Times Good University Guide 2015, both Bristol University and the University of the West of England have large student populations. In turn, this has led to a dramatic increase in the student rental economy.
Booming rental sector
As with students, many young professionals are flocking to Bristol for work. This means that the rental sector has gone from strength to strength. Property prices have been on the rise for a number of years, but it's not just your average home that is seeing an increase in price. Well-equipped student houses and luxury flats are also becoming more expensive to rent.
Plans for further regeneration
Bristol's fortuitous location makes it a prime spot for development. In 2014, the council approved plans to create a £300 million transport hub that will link Bristol Temple Meads train station with Bristol Airport. The group behind this bid have big plans for the city, with a proposed eco-island and marine research centre also in the pipeline.
Another large initiative that has been proposed is for a business quarter that will link Temple Quay with Bristol Temple Meads train station. This project will offer eight hectares of land to encourage innovation centres, restaurants, and public spaces. Amongst other things, this development will make it easier for SMEs looking to expand their workforce to find the right office space.
With new homes being built in the city centre at an unprecedented rate, it makes sense that Bristol has become one of the UK's most desirable places to live. It has a thriving economy, excellent transport links and is environmentally conscious. With all these factors combined, it's no wonder that Bristol property prices are continuing to rise at such a fast rate!