Taking on any type of renovation project is a huge commitment and requires a lot of careful thought and planning. There is a lot to weigh up if you're thinking of buying a property to renovate, from timescales to budgets and ensuring the building is structurally sound. While the prospect can undoubtedly be an exciting and hopefully lucrative one, this guide will run through the top things to consider before taking the plunge.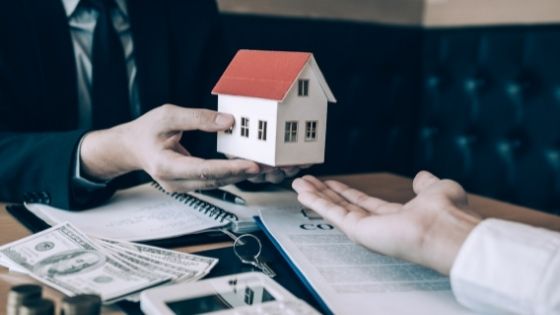 A Pre Purchase Inspection
It can be easy to take a renovation property at its face value and be blinded by the potential you see in it without considering any problems such as structural defects or pests that might only become apparent when you get stuck into the work. Booking pre purchase building inspections can save you a whole load of trouble. These property experts can carry out a full assessment of the entire building, looking at the house's timber frame and general condition.
In addition to this, such building inspections also provide advice on how to best fix any issues that are found and can recommend trusted tradespeople to carry out any work that is needed. If the report shows that some areas need attention, an architect can share their expertise on altering or renovating the property.
Be Aware of Regulations
If you want to extend the property or make big changes to the state of the property you are buying, you will have to make sure that you have sufficient planning permission to make the changes you dream of. You also need to make yourself aware of building regulations that you will need to adhere to to ensure the health and safety of whoever ends up living in the property after the renovations are complete.
So, before you start knocking down walls, make sure you get the approval you need before going full steam ahead.
Your Budget and Timescale
You can certainly grab a bargain when choosing to buy a run-down property instead of opting for something more modern, but you have to think carefully about what you can afford to shell out on the renovations.
By listing all of the work you want to carry out on the property, including the costs of paying someone to do this, and all of the fixtures and fittings you wish to include in your rooms, you will be able to portion your budget accordingly.
The sooner you have a realistic picture of how much money you can spend on the work, the sooner you can start and establish your timescales for completion. It is also worth factoring in an emergency fund into your budget if something goes wrong or takes longer to complete than expected.
If you are planning to buy a new home, it is highly recommended to schedule new home building inspections by Landmark Inspections to ensure that your dream home is built to code and free from any major defects.
What Next?
So, you've sorted your pre purchase building inspections and have a set budget and timescale in mind for the work to be completed. Now, it's essential to consider what will happen after the job is finished. If you plan on living in the property yourself, you must consider what features are necessary to you in the home now and in the future. If you're thinking of selling the property to a family or professional person, you need to make sure the flow and ambiance of the home suit them and that you put yourself in their shoes while fixing the property up. For instance, a garden that requires a lot of work may not be the best choice for a busy family or professional.
Thinking about these points is an excellent way to kickstart your renovation journey and save you the disappointment of losing money. After all, buying a property to renovate is about increasing its value.