Almost every LED torch brand will say that they are the best, but as we all know, not all lighting equipment is made equal. If you are on the market for a powerful torch, LED flashlight, bike light, or an outdoor camping light, only one name stands above the rest.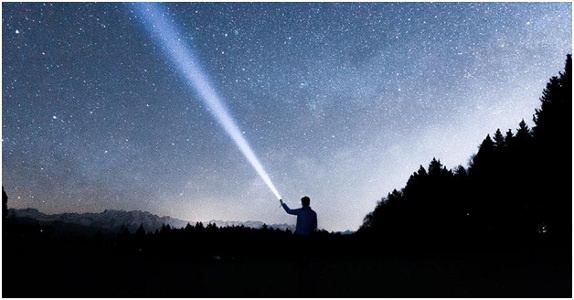 Fenix Light is a company that has earned every right to be on top of your list. Interested to find out why? Stick with us until the end of the article to know more about why Fenix torches are the best in the market.
1. They are made using only the best raw materials available
The first reason why you should consider Fenix torches the next time you buy your lighting equipment is because they're made from the best materials available.
Fenix is a company that prides itself in manufacturing some of the very best, high-performance lighting products on the market. The torches they sell are considered by their customers as some of the most versatile, durable, and dependable lighting items around.
To have achieved this reputation, Fenix used some of the best raw materials like aircraft-grade aluminium, high-grade LED lights, and microchips that allow several programmable actions and features to the products they sell.
On that note, you can be sure that Fenix torches aren't just built to various specifications but they're also built to last.
Just look at the Fenix TK30 for example. It's a torchlight made from durable A6061-T6 aluminium and features an HAIII hard-anodized anti-abrasive finish.
2. They have a wide variety of products
Fenix flashlights are known not only for their quality but also because they make products for various applications including camping and hiking, hunting and fishing, cycling, as well as for tactical use and public safety.
The products they sell range from pocket flashlights, headlamps, spotlights, bike lights, and lanterns. As a result, their customers come from all walks of life with various interests including those from the law enforcement and the military sector, adventurers and athletes, as well as big-game hunters.
3. Their products come in various designs
The design of their products is as versatile as the lineup they offer. They have everything from the discreet to the loud which allows customers to select a lighting product that does not only fit their needs but also their personalities.
Customers who are serious about their everyday carry can pick up products like the Fenix LD12 torch. It's a small and compact LED flashlight that's finished in matte black paint which does not reflect the light. The matte paint ensures that its non-shiny surface does not attract unnecessary attention.
On the other hand, those who are loud and proud and would want to make a statement can carry torches like the Fenix 15th Anniversary Edition Keyring Light or the coloured Fenix T5TI Titanium Tactical Pen. These products are eye-catching pieces that will surely make heads turn as soon as you pull them out of your pocket.
Be warned though that although the latter looks more like a toy compared to the former, both discreet and obvious torches are as functional as the other.
4. They have lights from the smallest to the largest
The lighting products manufactured by Fenix do not only come in various designs but also in different sizes. This allows owners and Fenix's customers to find the right flashlight depending on the situation. You wouldn't want to bring a large LED lantern to work, would you?
One of their smallest offerings is the Fenix E12, a 130-lumens pocket torchlight that only measures 90 x 19 x 28 mm and weighs only 28 grams. It makes for a great everyday carry for almost everyone who might quickly need a light.
For those who need a piece of larger lighting equipment could use something like the Fenix CL23 Camping Lantern. This will give them enough light that's not just bright but something that will last longer. Its larger build allows it to hold more powerful batteries with a runtime of about seven to 300 hours.
Conclusion
Fenix's flashlights and torches have the right recipe for success. That's why it's not surprising that they are considered as one of the best companies in the flashlight industry today.
If you are looking for led torches rechargeable equipment, contact your local Fenix Light distributor. They sell the best lighting tools for all your lighting application needs. Being a reputable torch distributer, you're sure to get quality products that are guaranteed authenticity and premium durability. So go check them out today.