Lightning lashes out millions of times per day, all over the world. Every time it strikes, it poses a potential threat to trees in the neighborhood. Unfortunately, our most prized plants suffer the rage of lightning when the storm leaves.
We know many homeowners who were in the same situation. Most of them reach out to us to ask what they should do next after their tree fell victim to damaging lightning. Some of the trees were struck years ago, and the owners only realized the aftermath days after. The pressing question is, should the tree be removed or not?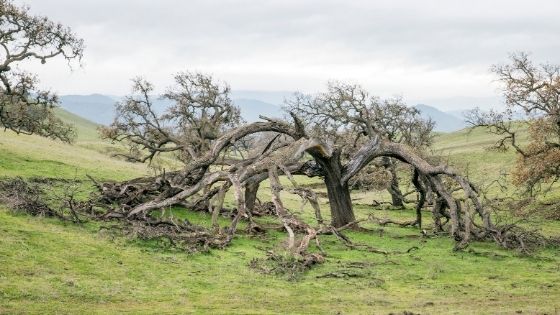 Although lightning-struck trees can be subjected to tree removal, some don't. Lightning can injure trees, but we need to learn more about what we can do with our trees when they get struck by lightning.
What should I do next if my tree was struck by lightning?
Make sure to eliminate all broken, weakened, or hanging branches immediately. If the task is too technical for you, let a certified arborist perform the job.
Any lightning damage calls for a professional tree inspection. It can be challenging to tell if a tree will recover from the damage or if it will eventually succumb to death. For this reason, asking a certified arborist's opinion is advised. For service in Wyoming, MI, contact Thornapple Tree Service Wyoming, 841 28th St SW, Wyoming, MI 49509, (616) 202-3022.
How do I know if my tree was struck by lightning?
The challenging thing about lightning damage is that it can be hard to notice at first due to the subtlety of the physical injury. Most do not know that lightning impacts the inside of the tree, striking the layer beyond the bark, which is unnoticeable with the naked eyes. This is why we think a tree is perfectly fine after a storm until we see the lightning strike's effects.
There are instances when the internal damage is too severe that it affects the outer layers of the tree. If this is the case, look for the following signs:
A slit that goes down the tree's trunk
Portions of bark removed from the tree
Wilted leaves in the canopy or sparse leaves
Burned areas of bark
What will happen to my tree after it's struck by lightning?
Your tree will not necessarily die after being struck by lightning. Some trees can survive the injury, but it will depend on a variety of factors. We need to consider its condition, age, location, and species. We should also take into account any injury your tree acquired after the lightning strike. Any wound can be an entry for disease-causing agents and insects that can impact your tree's health in the long run.
In this regard, trees that were struck only on one side can pretty much recover, while trees with damage on both sides will more likely die and need to be removed.
How to Protect Trees From Lightning Damage
Beyond a doubt, a lightning protection system is the best way to protect a tree from damaging lightning. The system deflects lightning by making a different path to the ground. While there is no known system that works with 100% efficacy, this is a great way to reduce the risk of your tree getting struck by lightning. You can talk to a tree service if you consider installing a lightning protection system in your yard.
Should we remove a tree affected by Lightening?
Well it depends upon the scenario whether tree is all dead or can be taken back into life by putting little efforts and care. If somehow you can manage the condition of the tree affected by lightening then always go for its recovery and care practise. You can go for the local tree expert in order to seek best advice in this context. Tree removal from the position should be the least and rare case when you do not have any other option left with you. Sometimes we remove a tree lashed by lightening without knowing that it can be reinstalled to life by giving proper care. Local tree expert will help you and assist you to understand each and every fundamental under such state.
Meanwhile, make sure to give your tree some TLC. Supply your trees with ample water, fertilizer, and keep them away from diseases. It would also help if you schedule regular pruning sessions with a professional tree service company to keep your tree in top shape.