As per a report published in The Hindu in July 2019, the Central government has acknowledged that meeting the rising cost of medical healthcare in India leads to families slipping below the poverty line, in some cases. To counter the situation, most mid-income families seek out comprehensive health insurance policies to ensure that they are financially secure against unforeseen medical emergencies.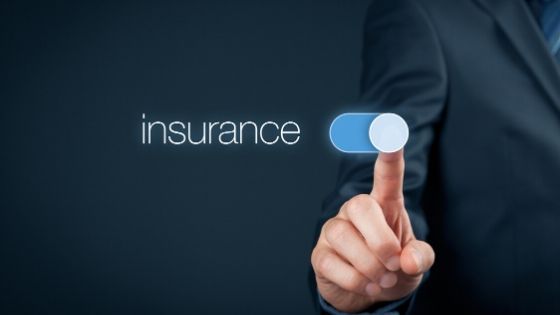 Nonetheless, having health insurance can also sometimes be redundant. This is because the treatment for the list of diseases not covered under health insurance policies can also land patients a hefty bill to take care of.
In such cases, possessing a health card can ensure that individuals are financially secure against incurring substantial expenses for the treatment of diseases not covered under mediclaim policy.
What is a digital health EMI network card?
Leading financial institutions in India have introduced these digital EMI cards that allow cardholders to convert their medical bills into no-cost EMIs. Instead of having to bear the substantial cost of treatment procedures at once, individuals can pay them in instalments over a tenor of their choosing.
This facility helps to reduce the financial burden on individuals to quite an extent. Moreover, the EMI card also allows users to avail of this benefit for diseases not covered under health insurance policies.
What is not covered in health insurance?
Even though comprehensive health insurance policies cover most of the medical costs incurred in due course of hospitalisation, diagnostic test costs, doctor's fee, etc. they still fall short in a few areas.
Following is a list of diseases not covered under health insurance policies –
Cosmetic surgeries
Infertility treatment
Dental care
Congenital diseases
Apart from these, coverage for cataract surgeries, pre-existing illnesses, critical illnesses, etc. have waiting periods or specified clauses that can make it difficult for individuals to avail affordable and competent care for them.
For these instances, not covered by health insurance, one can turn to their health EMI cards for assistance.
Treatment procedures covered by digital health EMI cards
These EMI cards are exceedingly inclusive of the list of diseases not covered under health insurance policies. For instance, the Bajaj Finserv Health EMI Network Card covers the following treatment procedures under its benefits –
IVF treatments
Cosmetic treatment
Ophthalmology treatment
Plastic surgery
Homoeopathy treatment
Oncology treatment
Urology treatment
Bariatric surgery
Diagnostic care
General surgery
Vascular surgery
Apart from including these treatment procedures not covered by health insurance, these digital EMI cards also impart the convenience of being valid across the country.
Cardholders can swipe it at any diagnostic care centre, pharmacy, multi-speciality hospital, hair restoration clinic, dental care clinic, slimming and wellness centre, stem cell research institute, and convert the bill generated into EMIs.
What are the other benefits of a health EMI card?
Apart from making bill payment for treatment procedures easier for individuals, by converting them to EMIs, these health cards impart a plethora of other benefits. For instance,
Cardholders can enjoy a pre-approved limit of up to Rs.4 lakh on the health EMI card that can allow them to cover treatment procedures without hassle.
This health EMI card can be utilised to cover treatment procedures of the cardholder's entire family, including his/her spouse, parents, children, siblings, etc.
The health card imparts the benefit of a flexible repayment tenor of up to 24 months, which one can choose as per his/her convenience.
These health cards are easily accessible and can be instantly activated. Unlike health insurance policies, one does not have to wait for a specific period before availing the EMI benefits.
A health EMI card, thus, provides multiple benefits which can help individuals avail medical treatments not covered under health insurance with ease. To apply for a Health EMI Card, one simply needs to satisfy a few eligibility criteria and submit the list of documents, as required by the financial institution.