As more and more newspapers, magazines, and other content providers go online, so do all the other aspects to do with those publications. This includes PR – the main way content makers and publishers build their presence.
Digital PR is a mixture of online marketing and SEO. It's a way digital content providers make themselves known within their industry online and grow their audience.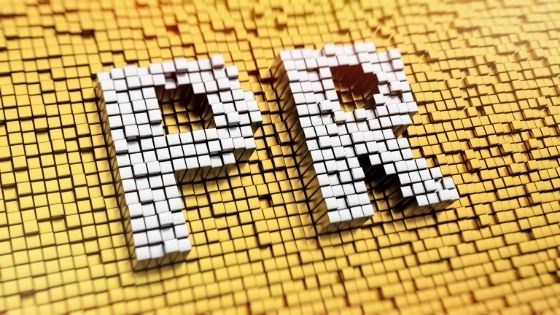 This article will explain what digital PR is in more detail and provide you with the best strategies to help you implement it for your business.
What is Digital PR?
Digital Public Relations (PR) is similar to traditional PR in many ways – its goal is to improve a brand's reputation.
However, digital PR focuses on digital marketing strategies and tools. It focuses on online journalists, influencers, and bloggers instead of offline media, like newspapers, radio, and television.
Here are the main reasons why every online business needs digital PR:
Improve SEO ranking. Getting backlinks from high-authority sites can improve search engine optimization (SEO) ranking, especially if the websites are from the same local area too.
Build online presence and authority. The high-quality content you post on other sites increases your credibility.
Increase website traffic. Because your brand is often mentioned online, more people may be curious about your business and visit your website.
7 Essential Digital PR Tactics
To make sure your digital PR efforts are effective, you need to know where to begin from. Here are the most essential digital PR tactics you can apply to your website.
1. Build An Engaging Website
Every backlink you get will lead to your website, so make sure the site is professional and appealing.
Start with getting a reliable web hosting provider. Make sure it comes with enough storage space and scalability, just like the web hosting Hostinger provides. Then, either use WordPress or any other website builder to build your site.
Once you finish with the design, concentrate on the content. Don't clutter your pages and only display content your visitors will find interesting.
Include videos on your website as many consumers prefer this type of content when getting to know a new brand. Also, provide interactive content like quizzes, calculators, and assessments as that can positively impact the traffic and conversions.
2. Share Optimized Press Releases
Writing press releases for digital media is different from the traditional ones.
Optimize the online press releases with the right keywords, so they're found on search engines. Avoid targeting the same keyword throughout the site since you'll be competing with yourself.
Also, don't write keywords with big volume only because they'll be very competitive. Try to combine them with long-tail keywords instead.
Include appropriate backlinks to your website by using anchor text and giving relevant links. For example, if the page you target is about content writing, use the same or similar phrase as the anchor text for your link.
3. Do Influencer Marketing
Try to find influencers within your niche because their audience is relevant to your target market.
Look at social media influencers, niche bloggers, and podcasters. Ask them to write a review or request a guest appearance to talk about your brand.
Also, make sure to plan each influencer campaign thoroughly, including the goal, metrics, hashtags, and target keywords. Then, find the right content creators and contact them through social media, email, or the contact form on their website.
4. Connect with Online Journalists
You may already have a network with traditional media. Now, check whether they have an online site to promote your brand to a digital audience. If they don't have one, find online journalists.
Here are several platforms to find an online journalist.
● Journalist search tools. Look at websites that store a list of online journalists' contact information, like JustReachOut.io and Hey Press.
● News sites. Look at sites that provide the news writer profiles and their email addresses or social media accounts, like Time and CNBC.
● LinkedIn. Type in the keyword "journalists" into the search bar and filter them based on their companies, locations, or languages.
5. Create Relevant Content
Relevant and valuable content helps to rank better on Google when particular search queries are used. This can contribute to the site's authority, encouraging Google to display your website on search engine result pages more often.
To figure out what relevant content to produce, research your audience's needs on online forums, comments on social media, or ask them via polls and surveys. Listen to your readers, and you'll see what it is they want.
6. Cross-Promote Your Content
When posting on several platforms, don't share the exact same content. This can negatively affect your SEO ranking, as search engines don't like duplicate content.
Moreover, the audience for each platform may be different. For example, people search for photos and infographics on Instagram or Pinterest, while LinkedIn is for job-related content.
Plan what to post on each platform and differentiate its purpose. Uber can be a great example. The company shares more customer-related posts, like testimonials and quotes, on their Instagram. In comparison, they use LinkedIn to deliver the company's "behind the scenes," like staff profiles.
7. Write Guest Posts
Guest posting means writing content for other websites. It helps to attract more traffic back to your website and boosts your domain authority using external links.
Before asking for a guest post collaboration with a blogger or company, show your interest. Share their content on your social media and leave comments on their posts.
Ask them politely, and don't be too pushy. To persuade other site owners to agree with your request, add value to their site by writing a post they need.
Conclusion
Digital PR is just as crucial as traditional PR. When done correctly, your business can gain a positive reputation, develop great relationships with other online communities, and see substantial increases in ROI.
Make sure to apply the methods mentioned in this article to your website, and enjoy seeing your business grow.