A business needs to survive in a dynamic environment and this business environment is always facing challenges due to unforeseen political, social, and economic conditions. The developments in technology during the present time has helped businesses to transform completely. One of the most critical parts of any company is its data and document, which keeps the business going. On the long run of providing customer satisfaction, effective management of documents and data is very crucial. In today's time, they are the most important asset of any organization. Now here, the Document Management System comes into play.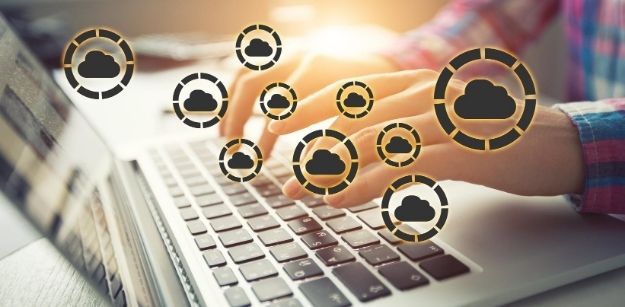 DMS is an automated way of organizing and securing your business files. The electronic Document Management System was discovered as a way to convert paper documents to digital documents. As a result, DMS is often referred as an electronic filing cabinet. This system has brought in a breakthrough solution by organizing all the important documents of the organization at one place.
On-Premise vs Cloud:
Users tend to think about the advantages and dis-advantages of an on-premise & cloud-based document management system in terms of maintenance and access control. On-premise systems provide more control on your end, whereas one of the pros of cloud-based offerings is that almost all of the maintenance is the responsibility of your provider. Cloud-based systems are quite easily available when employees aren't able to visit the organization, and this would only require an internet connection, unlike on-premise systems that can run offline. Ultimately, cloud-based systems have all the pros of on-premise systems and additionally they're more portable and accessible, unlike their on-premise counterparts.
Here Are The 3 Major Benefits Of a DMS
Saves Time:
A big chunk of the world's information has been created within the past few years, and a good portion of it is contained in electronic formats. Scanning documents is only the first step in organizing digital information. Without an active DMS in place to automate, secure, and potentiate documents' value, the information contained in these documents will not deliver its full value.
When it comes to work, time is practically as precious as your paycheck. The more time you spend struggling with various tasks associated with paper documents such as walking to the fax machine, printer, and filing cabinets, the less you are paid for the expertise defining your role and also this diminishes your value to your organization.
The more time you get for tasks that matter, the more wisely you can use it. Relying on an electronic DMS to overcome major inefficiencies at work can actually change the trajectory of professionals' lives, and henceforth the businesses for which these employees work. Document mismanagement is one of the major causes of organizational chaos and the right Document Digitization Services can help sort this problem out pretty easily.
Better Security:
Data Hazards like security breaches, information leaks, and more have been dominating the headlines since past several years. However, majority of these breaches were a result of poor internal information management. While an electronic document management solution provides the tools to keep information safe both inside and outside the office, all that's needed is an internet connection. With new and modern technology incorporated in document management systems these days, the risk of unauthorized access is comparatively quit low. Your data in form of physical documents is safe from data bleaching and cyber threats.
Recurring 24-hour data up and data storage with multiple artificial and physical points of presence are some of the many 'peace of mind' facilitating features comprising top-notch document management systems.
Also, the role-based user permissions feature of document management software attenuates the fear associated with the rise of internal data breaches, which take up over 50% of all the data breaches that have occurred in the past two decades. Organizations failing to get rid of this rise in internal data breaches using their own solutions will surely fall victim to more such internal breaches in greater numbers, coming future. Since last few years, ransomware has also become a critical problem for organizations, but document automation technologies are paving new roads for organizations to combat such ransomware attacks.
Simplified Routing:
Document management systems provide a refined way to forward documents to the significant staff. Staff members can then forward documents to other employees simultaneously, allowing each & everyone to review, annotate and comment on the contents. Users also can forward documents to other individuals in sequence, with the comments of previous reviewers attached to the file for approval or review of senior management. Microsoft SharePoint is one of such tools used for document management and team collaboration. Learn more about how to migrate file server to sharepoint online and benefits of SharePoint Migration.
Concluding:
Despite there being dozens of document storage companies in India for small to mid-sized organizations, most of these companies only differ in terms of three buyer benefits, i.e security, price and usability; and the importance of all these three cannot be understated, so choose wisely.