In this digital era, more than 50% of the population is using their mobile devices and tablets for Google searches rather than desktop devices, and the numbers are continuously increasing. To leave a positive impact on them, you have to make your business websites available for every display size.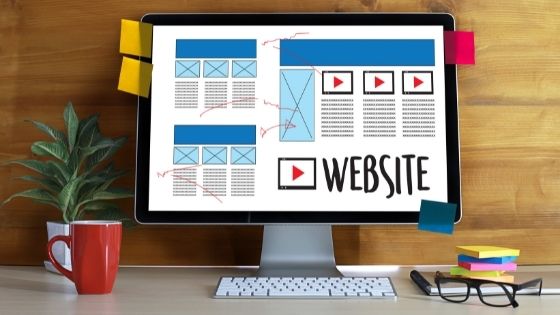 Google is another major reason to make a website mobile-friendly. Google performed an update into the search algorithm in 2015. According to that update (Mobilegeddon), the website's display priority will be changed on behalf of mobile-friendliness. It is beneficial for those who made their site responsive, and it can reduce the site's traffic which is not displaying on a small size display.
As just having an attractive website is not enough, WordPress provides numerous tools to develop a feature-rich and fully functional website that is compatible with a mobile device. It is not that much difficult to make your website available for all devices. What you have to do is just follow the mentioned ways to tap more users.
1. By Using Mobile-friendly Themes
WordPress offers various themes to the users upgraded with the latest trends. While selecting a theme for the website mostly, we neglect responsiveness and select the theme that suits us. To get a better return from users who spent their major time with mobile, you need to go with a theme that is compatible with all display sizes.
Choose a mobile-friendly theme by yourself, or you can get help from a knowledgeable Website Development Company that can guide you to develop a responsive website.
2.Utilizing Plug-in
WordPress provides a Plugin option that can be count as an extra benefit of a theme. If your content matters more than the website's design, then the plugin would be a clever choice. Here is the list of some most beneficial plugins:
• WPtouch Mobile Plugin
Utilizing this plugin adds a mild and classic mobile theme automatically to the website that delivers a speedy and stylish version of your site for mobile users. The pro version of WPtouch Mobile Plugin will revolutionize your website's approach and work for mobile devices without changing the URL.
• Any Mobile Theme Switcher
This plugin identifies all the mobile browsers and loads the mobile theme according to your admin settings. Users can select a separate mobile theme for a specific mobile browser.
• WordPress Mobile Pack
Leveraging WordPress Mobile Pack will support you to convert your web content into PWA. User doesn't require any technical skill to using this plugin, and its features like multiple mobile app themes, customized appearance, hands-on support, and so more.
• Mobile Smart
Mobile Smart Plugin is available in two versions Free and Pro. This plugin enables developers to introduce a mobile-optimized browsing experience for their audience.
• Jetpack's Mobile Theme
WordPress offers Jetpack plugin for a secure, faster website experience that supports increasing website traffic. It allows easy clone, duplication, and migration when it is required.
3. Optimize Graphics for Mobile
Using graphics to attract and engage the viewer works for desktop users, while the same will not work for mobile users. More graphics may irritate mobile users. More graphics can increase the loading speed that doesn't leave a good impact on the viewer. For a better user experience and faster loading speed, use just a few graphics.
You should pay attention to the image size as well as image quantity because mobile devices come with small bandwidth compared to desktops. Large image size takes more loading time and data. You can overcome this issue by utilizing some WordPress plugins such as like Compress JPEG & PNG Images & ShortPixel or by using visual editing software.
4. Standard Content/Text
Same as graphics content's text matters for the website's compatibility with mobile devices. A large amount of text can look massive for small appliances. Reduce the amount of text so that it can look good and impressive on mobile devices. It is advised that you try to see how your content text will appear on a mobile screen to help you make good decisions.
5. Create Mobile-Specific Menus
One should focus on mobile-specific menus as well as a responsive theme because if you are not perfectly showing your menus and menu items, it will impact the user experience. Keep in mind that the menu that works on the desktop site will not work for the mobile site.
Usually, mobile users don't like to access in-depth information. They would prefer important data like product info, contact details.
You can create a particular menu for your WordPress site by using the WPtouch plugin. This plugin enables to define whether a menu requires to be utilized on mobile devices.
6. Simple and Interactive Design
Usually, people choose a complex theme with lots of components, colors, and image that looks good on desktops and laptops. They neglect the mobile view. The same theme looks messy on mobile devices. Use a simple design theme that is compatible and easy to load for mobile devices that attract and engage more users.
7. Exclude Flash
Nowadays, businesses need to pay more attention to mobile users more than desktop users because most of the users choose a mobile transaction. As mobile devices do not support flash, you are suggested to avoid flash to capture the mobile user's attention. Flash is outdated technology, leverage HTML supported by JS and CSS, which is broadly used by developers as a better option and be secured. It allows you to build mobile-friendly websites that will work smoothly on small screens and large screens.
8. Utilize Media Queries
WordPress supports media query that allows your website to be displayed and perform functions easily on small display size. Media query asks for display size to display content according to a browser.
Additionally, utilizing media queries would let your website seem high-grade on any device and not just on famous devices.
9. Go for Paid Themes
WordPress has a large number of themes. Some of them are free, and some are premium. Not every free theme is responsive. To get a responsive theme, you will have to go for a paid theme.
You can develop an effective and powerful website with a premium theme because it gives access to its code so that you can modify it according to your requirements to make your website available for all screen sizes.
10. Go for mapping
With mapping, you can add an additional domain for your website's hosting account. You can have other separate domains for mobile users to access your site from mobile devices. If you don't want to go for a paid theme or want to develop a separate website for mobile devices, the mapping is an effective way and smart choice to make your website available for both desktop and mobile.
Mobile devices are an essential part of everyone. People depend on their mobile for financial transactions and so more. For easy interaction with them, businesses are required to have a website that is compatible with mobiles. Leveraging mentioned ways can help you to make your website mobile-friendly.