Online shopping has become more popular over the years, especially during the pandemic. Apart from shopping for kitchen gadgets and groceries, people are getting more comfortable shopping online for much more things and especially furniture.
While purchasing furniture online can be exciting and easy, it is not without risks. You need to factor in many things to ensure that you pick the right furniture that suits your needs. Here are five things you need to consider while choosing furniture online.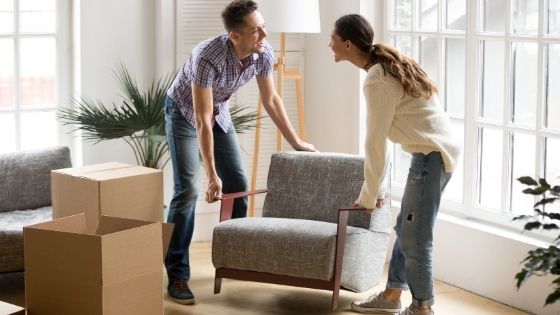 1. Look for an Online Store That Matches Your Style
Some giant online retailers such as Amazon, offer a wide range of products from various merchants which cover the whole spectrum of decoration. But most online furniture stores sell products which reflect the site's commitment to a specific style or category. For example, some stores specialise in home office furniture, outdoor furniture, homewares or cooperate furniture.
For instance, some online furniture shops specialise in modern, contemporary styles suitable for modern-themed home decor while others carry eco-friendly furniture for environmentally-conscious customers. Some shops also offer more conventional or classic pieces that speak more to buyers with a taste for traditional design.
Therefore, when browsing for a furniture shop online, be sure to look for the one which matches your sense of style and offers a good selection.
2. Consider the Website's Reputation
Before settling down on a website, be sure to run a quick check on the company's security, reliability and reputation. One way to do so is by skimming through the company 'About Us' page. Decent, reputable online retailers would typically give more details about their business, including their history and customer testimonials. They will also offer easy ways for customers to contact them online or offline.
Another way to determine the online store's reputation is by reading through the reviews. Most websites allow customers to post reviews after buying their products. While one or two bad reviews is quite common and usually not alarming, several bad reviews with low ranking may indicate huge issues with the company.
3. Review the Furniture Carefully
To ensure you pick the best furniture online, you should check over every online listing carefully before purchasing. Look through the photos of different angles of the leather sofa and imagine how it looks like in your desired area. Be wary of the furniture's colours. Although most sites try to provide accurate pictures, posting photos online may distort the original colour of the furniture. Darker furniture, for instance, tends to appear lighter online.
Please read the product description completely, especially its materials, furnishings and measurements. Make sure the piece can fit in your desired location. Also, ensure the furniture can pass through the doors or hallways without any problem. Scanning through customer reviews would also give you an idea of the quality and durability of the furniture.
4. Check the Return Policy
Good online retailers would have a clear return policy in place. You should stay away from a website that has a complicated return process, does not allow returns or charges customers with a restocking fee. Instead, look for a website that has a flexible return policy and give customers enough time to return the defective products.
Also, check the website's restocking and shipping fees. A good website would offer free return shipping or the opportunity to return the piece to a brick and mortar shop.
5. Consider Shipping Expenses
Do not purchase any furniture online before reviewing the website's shipping and handling fees. Most online shops list their shipping policy on the About or FAQ pages. Different stores utilise different shipping firms and provide various shipping and handling rates. Some shops hike up the shipping cost or charge a handling fee to offset the lower prices of their furniture.
Conclusion
Although purchasing furniture online is time-saving and cost-efficient, you need to watch out for scams and check the return policy and shipping cost. Choose an online furniture shop that matches your style and be sure to evaluate the piece's appearance, description, and measurements.