Architectural companies offer clients different architectural packages depending on the type of the project and its magnitude among other things. But as the developer, you can keep the architect plans cost down if you have the right tips whether you are building a residential house or commercial complex or renovating your buildings or converting them.
There are numerous publications that have been created on this subject, but some are complex enough that readers who are not architects do not comprehend the insights fully. But this well-researched article has very easy-to-follow tips on how to keep architect plans cost as low as possible.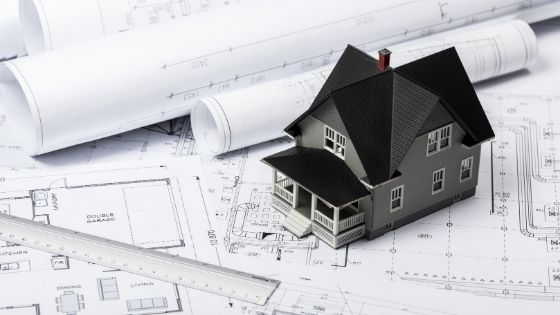 Choose Your Architect Well
In order to keep your architect plans cost low, you need to choose your architect well and early in advance. Different architects charge differently depending on many factors. As the client, consider all the factors to make sure that you are getting value for your money even when keeping the costs down.
The good thing about choosing an architect early is that you have enough time to discuss all your needs and brainstorm on cost-saving approaches. You also have time to compare different architect plans cost and choose one that suits you.
Include the Architect When Buying Land
The architect plans cost is highly determined by the type of land topography, soil type, and even adjacent conditions. In fact, the architecture of structures in the area also plays a major role in the cost of making structural plans and designs. If you involve the architect, they can advise you on the areas with the most affordable designs especially if they are local architects. Surprisingly, they might have many more tips on how to lower your overall architect plans cost.
Consider Minimalistic Designs
It goes without saying that complicated and artistic architectural plans will shoot the architect plans cost significantly higher. But if you choose a minimalistic but elegant design, you will be surprised that it will cut the cost by about 20–30%. According to many architects, this also saves time in construction, which in turn reduces the number of site visits. Hence, if your architect charges per the number of site visits they make, then a minimalistic design is a great cost saver.
Involve the Architect in Making the Budget
Involving an architect in making the budget for the house can save you a great deal since they know excellent ways of saving on projects. If their fee is a percentage of the total project costs, then their architect plans cost will substantially decrease.
Go for a Small Architectural Firm
Although it is good to go for the best architectural firm, a small but reliable and reputable firm can save you a lot of money. Usually, small firms have relatively low architect plans cost as compared to the big ones. But make sure that they are among the best in your region. You can determine this by checking reviews of their work.
With these tips, you can rest assured that you will have low architect plans cost for your project no matter which one it is. This is a great opportunity to have an affordable project that does not compromise on quality.