Backyard sheds are excellent home additions and very useful. It also has various types that will allow homeowners to be easily customised, depending on what is needed. Some of the shed options include garages, and carports. All of these have multiple benefits and can be utilised in several ways. If you have a woodshed-related project, perhaps reading some pointers on its uses and importance will help choose the appropriate kind for your property.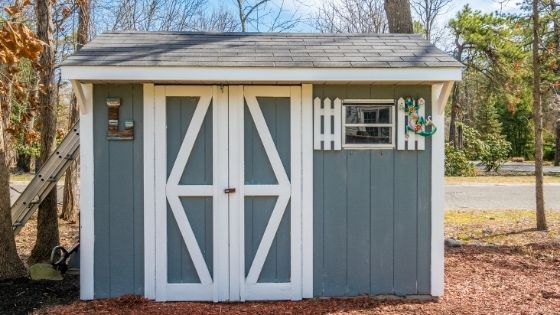 Extra Storage Space
A tidy backyard is relatively high maintenance to make sure that it appears attractive and organised all the time. There are many types of equipment and tools used to maintain it, like hedge trimmers, leaf blowers, shovels, lawnmowers, clippers, tarpaulins, buckets, and more. These things have to be kept someplace safe and not be stored somewhere dangerous or spread all over the property. This is hazardous when kids are running around or when an elderly is trying to avoid stepping over something. Building a shed is the most viable option to store all these equipment sets in a tidy and organised way. Aside from that, you can also keep off-season stuff such as pool floats and surfboards. The simplicity of the storage area makes it accessible to everything stored in it, compared to an attic where one has to crawl, or a person must be petite enough to go in and get something.
Enhance The Value Of The Property
For homeowners who like to buy and sell some of their properties, building sheds can elevate the house's value and not just an extra storage space. Should the homeowner decide to put their house on the market in the future, such a home addition will surely give them a reasonable price for the property.
Flexible Home Addition
The flexible nature of this storage space can easily be transformed into something needed for the house. Some can change their sheds to a workshop area for DIY projects, a small play area for children during barbecue weekends, a game room for the adults, or an art studio. Regardless of what type of room you want it to be, it is versatile and spacious enough to accommodate any form of activity. Also, it is adequately huge to store up the mess and makes cleaning a lot easier.
Improve The Aesthetics Of The House
Creating sheds that perfectly go with the exterior appearance of the house can be visually appealing. When you decide to customise it, you can specify the size, style, and look of the structure to complement your house. There are all sorts of options online or in magazines to give ideas on creating a seamless addition to your home. On the other hand, some homeowners would like to build one that can stand out as a unit, but the design will still appear to be appropriate to the exteriors of the property.
Common types of sheds are made of wood, which is known to be traditional, while metal ones are gradually becoming popular because of their durability. Additionally, they can be painted in several colours to go with the theme of the house.
Today, homeowners are becoming creative when it comes to home addition projects. Their concern, apart from its appearance, is its usefulness. Whether it is extra storage space or a garage, the home project has to be flexible and can easily be transformed into another functional area when needed. This way, they can say every penny spent is worth it.