Today's world is high-stressed, high-intensity, and busy. One health practice to begin incorporating into your routine is getting a massage, constantly.
Getting a massage from a licensed massage therapist can be pricey and most people do not have the disposable income to get massages as often as they should.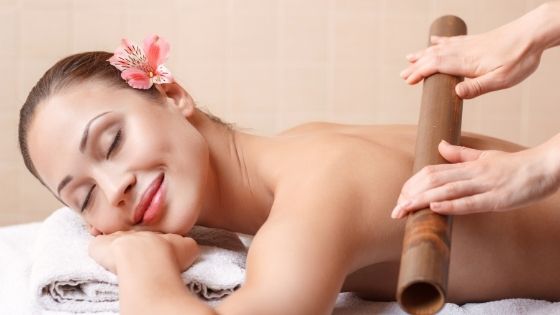 With all of the health benefits of incorporating massages into your routine, you should explore at-home Thai massage solutions. Yes, a nice at-home massage gadget will cost money at first, but then you will be able to reap the unlimited benefits of owning the device.
First, Why Is Muscle Recovery Important?
Whether you are on a tough workout regime or just stiff and stressed from working all day, muscle recovery is important to all bodies. Massages should be a part of everyone's relaxation and rehabilitation regime.
Massages and muscle work have several health benefits. It can help ease tensions in sore muscles, increase blood flow, remove toxins and waste, and increase flexibility. In addition, regular massages can help you manage stress, improve skin tone, increase mobility in joints, and give you a better range of flexibility.
Must Try-Massagers For Muscle Recovery and Rehabilitation
There are many affordable at-home massagers that are worth trying—
Theragun By Therabody
The Theragun is one of the most popular massage guns on the market. This handheld massage gun will powerful whilst keeping quiet, This massage gun will allow you to focus on a specific muscle or area and relieves tension with its deep massage. This gun will help spams calm down and will aid in releasing muscle knots.
Power Dot 2.0 By Therabody
The Power Dot 2.0 is a unique device. In contracts to its handheld massage gun counterparts, the Power Dot 2.0 is a wearable device that offers stimulation to the muscle group is it attached to. The wearer is able to control the intensity and can choose the placement of the pads. This device is great for people looking for pain relief and muscle recovery.
Dartwood Deep Tissue Massage Gun
The Dartwookd Deep Tissue Massage Gun is another handheld easy to use massage gun. This unit comes with several various attachments, each geared to offering a different massage experience.
Breo iDream 5S Head Massager
Solutions for tension headaches are often overlooked. The Breo iDream 5S Head Massager is a unit for the head, styled similar to a helmet. This unit will hit the pressure points in the face, neck, and scalp. Relieve tension headaches will help one sleep better and feel less stressed.
Belmint Shiatsu Foot Massager
Many people in the western world overlook the importance of foot massage and reflexology. Many of the benefits of foot massages include improvements in blood circulation, relieves body pains, alleviates swelling, promotes better sleep, and helps with relaxation. With those benefits, why not invest in a foot massager. The Belmint Shiatsu Foot Massager has been getting rate reviews for years. This unit can sit under a desk or near your couch and offers several massage settings, including a deep tissue massage.
Take Care Of Your Body, You Only Have One
Let's face it. We aren't going to be here forever, but while we are, we want to live the most comfortable life. As people age, the body will get fragile and weak. Take care of yourself now to prolonge the current condition of your body. By using an at-home massage device several times per week, you will be able to relax, de-stress, and feel your best without worrying about the costs adding up after each massage. Invest in yourself today.