One of the best things about the state of Virginia is that you can experience the best of both worlds. More inland you can experience the wooded and mountainous areas of the state, but more toward the East you can experience the coastal beach life.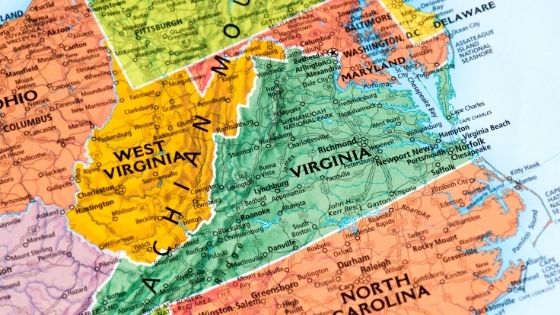 That is what makes Virginia a popular state to live in or move to.
Within Virginia there are a ton of cities or towns to explore living in. Most are good, some bad, but you will experience that in any state. Let's explore some of the best ones though.
Arlington
To start, Arlington has a crime rate over 60% below the national average making it one of the safest cities to live in the United States. Within Arlington you will get a ton of green space and a ton of job opportunities with decent pay. The unemployment rate sits only around 2.5%.
Whether you are a single person, young unmarried couple, a married couple with a small family, or even retirees, Arlington can be a perfect place to call home for you.
Richmond
Richmond is ranked within the top 25 of many entities' top lists of places to live in America. Richmond has some amazing views including many by the James River. If there are any Nascar fans in your family, the racetrack is a great landmark to visit. They even put a casino in it now as well.
The local cuisine in Richmond is popping and the job market continues to grow.
No matter what stage of your life you are in, Richmond makes a great home for anyone. Start searching the many Richmond apartments for rent or the real estate if you can afford it.
Bon Air
Much like other cities or areas within Virginia, Bon Air leans on the safer side. You'll get a full suburb feel in Bon Air.
It's a hot spot for many younger professionals as it's super nice and affordable. The schools are highly rated in Bon Air, so if you are looking to start a family soon, you'll be in good shape in the future.
Virginia Beach
The name says it all, BEACH! Who wouldn't love living in a beach town? Virginia Beach has it all to offer up.
Virginia Beach is one of the safest and nicest coastal towns in America. The beaches are clean, the housing is affordable, and the grub and nightlife scene is plentiful. Whether you are young and just starting your professional career or a recent retiree, do yourself a favor and explore living in Virginia Beach.