Did you know that 94% of people evaluate a brand based on web design? The statistical report is enough to realize how important web design is to grab users' quick attention.
A pretty web design symbolizes a business positively. Smart business owners know that and invest in this portion wisely. Besides, the appreciation of professional teams like Montreal web design services is growing.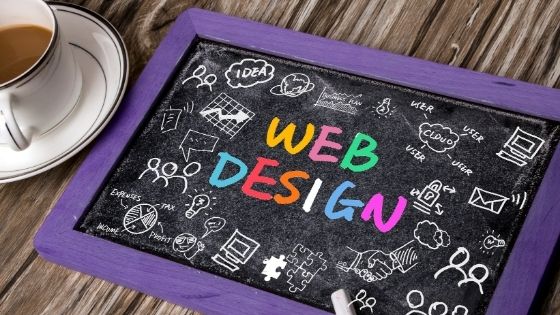 Though web design was mostly coding based, advanced tools have a high role behind the modernization of the web design sector. We are going to talk about 5 must-have tools for web designers that are legendary in the web design industry.
WordPress
Over 35% of websites are built with WordPress in the present. It is the king of CMS with thousands of responsive themes and essential plugins.
WordPress is great since it is easy to use and manage. The CMS is well equipped with numerous editing options that require no coding. This is why professionals and beginners prefer WordPress as it saves a lot of time.
Besides, it is free of cost. You just have to install the latest version and it works!
Google Fonts
Readable fonts are a serious UX element for a website. They seem to be important for good CTR and better duel time. However, you have to pay out for good looking fonts commonly.
Google Fonts is a superb alternative for beautiful fonts at free of cost. You can use these fonts for commercial use too. Using these fonts for any web design project will save some bucks.
Unsplash
Web design is no more text-based. The usage of images and graphical elements is the new trend in this industry. But, it also raises the copyrighting complication.
Unsplash lets you use high-resolution stock photographs with no copyright claiming. You can use, alter and modify these images for both personal and commercial purposes. All free stock images on Unsplash are under the Creative Common Zero license.
Sketch
The Sketch is a widely recognized tool for web design. It is actually famous for creating vector user interfaces. Besides, you can move your own design into this tool and make it a responsive prototype.
The working process on Sketch is very straightforward and easy. That's why; it is equally used for web design as well as app design.
Though Sketch has no free package, you can start with a 30 day trial for a very low subscription fee.
Flowmapp
If you want to represent a site map and user flow visually, Flowmapp is an excellent tool to try. You can create beautiful visuals for any kind of web design project and share it with others so that they can quickly figure out the pages and groups.
Flowmapp is a very useful tool for beginner web designers. It let them create a tree-diagram type sitemap that is very convincing. Clients understand the diagram easily and chances are they place an order.
All these tools contain advanced features that are fine for professionals too. However, if you are a beginner, they are more than sufficient.