Fatigue, confusion, nausea, shortness of breath. These are symptoms you probably want to avoid. To do this, you must avoid getting kidney disease.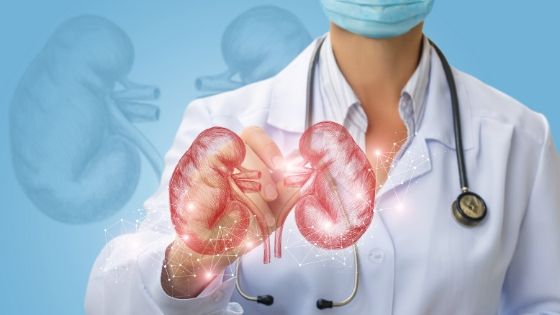 If your kidneys fail, your body fills with extra water and damaging waste. Your kidneys are an important part of your body functioning properly. Follow this guide on how to improve kidney health to keep your kidneys in the best shape possible:
Stay Hydrated
Your kidneys can properly function if you continue to drink plenty of fluid. Water is the best drink to keep you hydrated throughout the day. You should be drinking half a gallon of water each day. If you are dehydrated, your urine will not be clear.
Drink more water than the recommended half a gallon per day during hot weather, after strenuous exercise, or anything that has you sweating a lot.
Eat Healthily
The easiest way on how to improve kidney health is by eating healthy foods continuously. Your body needs certain vitamins and minerals to function, so your diet needs to include doses of each.
Fruits, vegetables, and grains can help you have clean kidneys. Avoid eating a lot of salty or fatty foods.
Check Blood Pressure
Your blood pressure should be regularly checked. Kidney problems often occur from high blood pressure which can have no symptoms. High blood pressure is a common cause of kidney disease.
Pharmacies often offer free blood pressure checks. These tests are quick and painless and can do a lot of good for your overall health. In some cases, you may need medicine to reduce your blood pressure.
Avoid Excessive Smoking and Drinking
Smoking and drinking alcohol can raise your blood pressure and lead to kidney disease. It is best to stop smoking completely.
Although you don't need to cut out alcohol completely to have healthy kidneys, there is a limit. Drinking a limited amount of alcohol weekly is important when it comes to kidney health.
Stay Fit
Not being at a healthy weight can raise your blood pressure and in turn negatively affect your kidneys. You can keep yourself at a healthy weight by staying active and eating the right amount per day.
Your ideal healthy weight will depend on certain factors such as your height. You can check if you are at a healthy weight by checking your body mass index (BMI).
Take Supplements
There are dietary supplements you can take for kidney health specifically. For example, Microbe Formulas kidney products provide beneficial plant compounds that support kidney health.
These products work to promote your body's natural abilities. These abilities include filtering, detoxifying, and draining unwanted elements to flush out kidneys.
If you've ever wondered how to flush kidneys, dietary supplements are a good place to start. Clean your kidneys so that they can function and detox your body naturally.
Furthermore, UTI prevention supplements are an important way to avoid kidney infections as a result of a UTI. These supplements are all-natural, vegan, gluten free, and perfect for all ages, including children and seniors.
How to Improve Kidney Health Easily
This guide went through how to improve kidney health easily. Follow these tips daily to keep your kidneys healthy and functioning how they are meant to.
Following healthy habits is a sure way to having great kidney health. Don't forget to keep coming back for more articles like this!