Nowadays, more people in the US are choosing cremation over other funeral options. This is because it's affordable and flexible. If you're also planning to get your departed loved one incinerated, there are different types of cremation services you should know about. Here are some of them: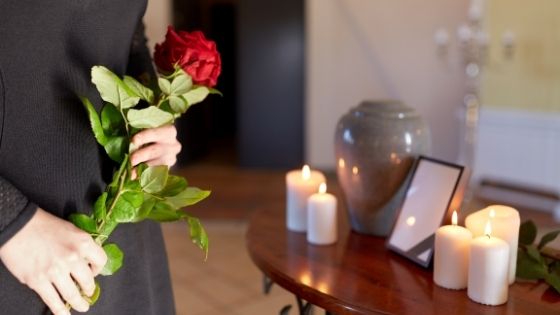 • Traditional Funeral Service Followed By Cremation
This service is perfect for those who want to hold traditional funeral services such as visitation for public viewing prior to cremation. It gives the surviving family members and friends of the departed a chance to view the remains of their deceased loved one and pay their final respects.
The surviving family members of the departed can choose to hold the funeral service at a chapel, church, or any other place that has special meaning to them and to their deceased loved one. They can also select a special cremation casket that is either open or closed during the service.
• Cremation With Memorial Service
This is one of the top reasons why many people in the US prefer cremation over traditional burial. With the latter, the service usually takes place a day or two following the death of a loved one. That said, there's a high chance that some of the family members and friends of the deceased can't attend the service, especially if they live overseas.
With cremation, a memorial service doesn't need to be held right away. It can take place even after weeks, months, or years after the death of a loved one. This gives the surviving family members and friends of the deceased more time to prepare. The service is usually held at a funeral home, church, park, or the house of the surviving family members of the departed.
• Direct Cremation
It is considered the simplest and most affordable cremation service type. It is also one of the most popular funeral options in the US. According to the National Funeral Directors Association or NFDA, nearly 37% of cremations in the country are direct cremation.
The incineration process usually takes place about 48 hours after the death of a loved one. After the funeral home has cremated the body, the cremains are placed in an urn and returned to the surviving family members of the departed. There is no need to hold a graveside, funeral, or memorial service.
• Witnessed Cremation
With witnessed cremation, the funeral home allows some of the surviving family members of the deceased to watch the incineration process. This allows them to say their final or last goodbyes before the remains are turned into ashes. The surviving family members usually choose this funeral option to overcome their fears of cremation and ensure that the remains are handled properly.
• Ash Scattering Service
There are many things one can do with the cremains of a departed loved one. Many people choose to place them in an urn and keep it at home, while some prefer to bury them. Others turn the cremains into jewelry or put them in a cuddly toy or memorial bear.
If the ones mentioned above are not an option for you, you can choose to have an ash scattering service instead. You may already be familiar with this, as it is often depicted in movies. You can ask for assistance from your funeral director to check where you can hold the service.
Like in films or cinemas, many surviving family members of the deceased choose to scatter the ashes of their loved one in an ocean or nature park. But you can choose a more meaningful place if you wish to. If you plan to hold the service in a private place, don't forget to ask for permission first before scattering the remains.
Get in Touch With a Funeral Home Today!
If you plan to hold any of the cremation service types listed above, reach out to a funeral home for assistance. They'll surely be more than happy to help you plan and hold a final celebration for your departed loved one.
If you live in Laredo, TX, you can find a funeral home at Bob Bullock Loop Suite 1. Get in touch with them now or any funeral parlors near you to learn more about the services they offer.