Are your inboxes overflowing with emails?
Emails are the primary source of communication in businesses large and small. A 2020 survey shows that around 306 billion emails are sent every day. Around 121 of those are business emails, and while it may not look like much, it can be a lot of work for a single employee to handle.
Getting an AI-based solution to address email management challenges can help you stay on top of your responsibilities and tasks. These programs can help you categorize your inboxes, create auto-reply messages, and add email signatures to every single one of your emails.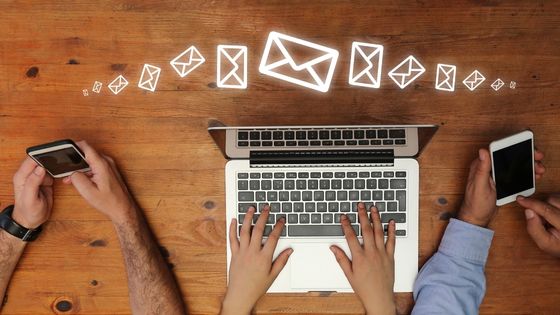 Here are a few examples of AI-based solutions that you can start using immediately:
SmartAssist
If you're using Microsoft Office 365 at work, you'll want to consider using SmartAssist. This intelligent software is your all-in-one digital assistant. It can delete, sort, and track emails—depending on what you program it to do. You can get it at $4.99 per month for the basic program. If you want to get more specialized tools, you can choose a higher plan that costs around $14.99 per month. There's also SmartAssist for companies that cost around $24.99 per month.
SalesHandy
This next app is great for ensuring that you and your team achieve your sales goals. SalesHandy is a software that helps small to medium-sized businesses connect with their target market using personalized messages. You can use it to track emails and see if and when a customer opens your message. You can also edit and save message templates on the platform, so you don't have to make everything manually from scratch every time.
SalesHandy has loads of other features, such as email campaigns, collateral management, email scheduling, engagement analytics, and automated follow-ups. You can get a 14-day free trial upon sign-up, but once that runs out, you have a choice of sticking with the free version, regular account, pro account, or plus account.
Flowrite
For people who write outlines of emails before typing them out, Flowrite is a great tool to have in your arsenal. This nifty application turns bullet points into readable messages which you may then send to their respective recipients. It helps you save a ton of time on typing and composing the email. Additionally, it helps you communicate with your team more quickly and efficiently.
Flowrite has a web app and a Chrome extension version that you can conveniently download from their website. You can contact the company's customer service for pricing details.
X.ai
For those struggling with keeping their meetings organized, you should consider using X.ai. This tool automatically schedules your meetings for you by going through your inbox and scanning for important dates and details. Everything it reads, it collates and immediately transfers to your calendar. All you really need to do is activate the software, let it learn from your interactions with customers or workmates, and leave it to do its magic.
There's a free version for those who simply what to try the service out. But, if you want more advanced features, there are "Individual" and "Team" plans that you may look into.
Aiko Mail
Reading and answering long emails can be boring and time-consuming. Luckily, there's Aiko Mail to take that weight off your shoulders. This AI can summarize long-form emails, giving you a preview of what's inside the email. It can even highlight important information, so it's easier for you to navigate to those sections when you read.
Aiko Mail can also do tasks such as schedule meetings, share files, sign documents, and track emails — all with a single click of a button! A personal account costs $15 per month, but you can get started for free to test their services before committing. If you want customized features, you simply need to contact their customer support service and they'll handle the processing of your requests for you.
Clean Email
Do you have emails in your inbox that need to be cleared out? Clean Email can clear your inbox of unnecessary emails, so you can focus more on the ones that matter. After programming the AI to detect certain keywords or titles, it will automatically filter out the emails that you want to remove. Once labeled, you can scan through each email and delete them in bulk. You can also automate bulk deletions, so you don't have to do anything after Clean Email scans your inbox of unwanted emails.
Prices start at $9.99 for a personal account. For more details about discounts and package deals, you may contact the Clean Email customer support line.
The Bottom Line
People receive hundreds, even thousands, of emails every day. Reading and answering every single one of them is impossible for a single person to do. However, with the help of AI, you might be able to make the process easier for you. Consider one of the solutions provided above and see which one works best for you.