Email outreach has the power to change a stranger into a paying customer!
Though, it doesn't always yield an excellent result to everyone every time.
Why does that happen? Why does it fail to give results?
It is because of some general mistakes the senders commit.
I have seen many salespeople sending out thousands of cold emails to generate a maximum no. of meetings.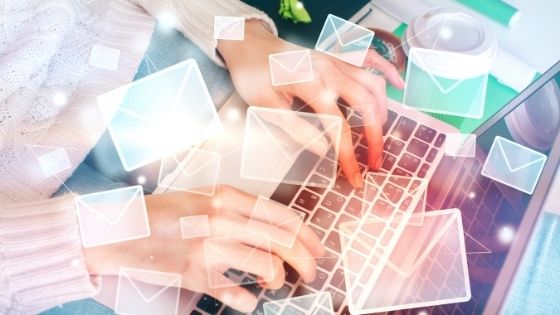 I understand; as a beginner, it can be very frustrating when you are sending out your first campaigns and end up getting no response.
There are many reasons for prospects not to respond to cold emails.
For instance,
Sending Emails to the Wrong Person
Sending emails to the wrong person is the first and foremost mistake that most people commit.
Even the best email outreach pitches fail when it lands in the wrong inboxes.
Before you send an email to a recipient, ask yourself this question; Am I sending the message to the one whose responsibilities include answering emails like mine?
If yes, just hit that send button.
And in case you aren't sure about finding your prospect's email, you can use GetEmail.io. This tool is a must-have when you look for any email address.
You can start for free with their freemium plan (you get ten credits/month) and then see the result yourself.
Writing Vague Emails
While you send an email to your prospects, do not forget to introduce yourself – who you are? What do you do? What value can you bring to the reader? Etc.
Usually, when you write an email to somebody, try to offer them something without sounding too vague.
When you do this correctly, you give your prospect a reason why they should respond to your mail.
How does that sound to you?
Sounding Salesy
Would you prefer talking to someone whose sole intention is to sell their product or service to you and they are least bothered about you?
For me, It's a big no!!! And I believe no one else likes it too.
I feel annoyed with someone like that. And with such an impression, I would never be interested in buying anything from that person, not even bother to try even if they are giving me a free trial.
How would you deal with such people?
Failing to add a Personalised Touch
If you wish to be successful with your outreach email, you ought to make it more personal.
And when I say personal, it's not about just adding your prospects' name in the salutation section of your email !!!
Anyone can get bound to you when they begin to experience a personalized approach from you towards them.
You can achieve this by investing some time in researching your prospect, their business, or things they are into and see if there is something you could do to help them grow.
Or you can express how much you like their work (it could be their recent article, blog, etc.) and highlight how it resonates with your thoughts.
By doing so, you tell them that you are interested in collaborating with them and believe in mutual benefit rather than just trying to use them for your growth alone.
I hope these points help you to skyrocket your response rates so that you start converting strangers into customers.