Content writing is a crucial part of your online marketing strategy. If you do it right, people will love your content, share it and come back for more. But if you want to be a professional writer and create an impact in the audience's mind, you must find the best content writing tools at your disposal.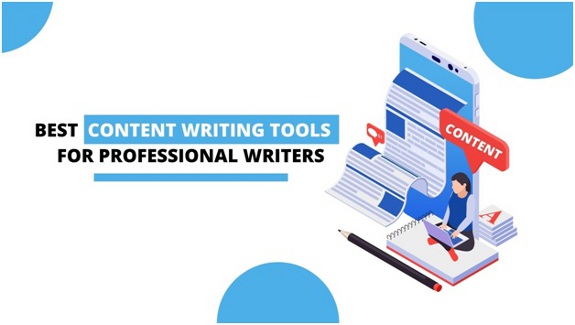 Content writing tools are extremely helpful for writers. They help provide many useful features that authors need. When you write content, you have to spend time publishing it and ensuring it's perfect. Therefore, using writing tools is a good idea if you want to do content writing professionally without making any mistakes.
This article lists the top content writing tools for professional writers. These are the best ai content generator recommended by most writers based on their professional writing experience.
1) Hemingway Editor
Even though it sounds like a tool for professional writers, Hemingway Editor can be used by anyone who has flair for writing. It helps you make your writing clearer and more concise. If you want to improve your writing skills, you should use the Hemingway Editor.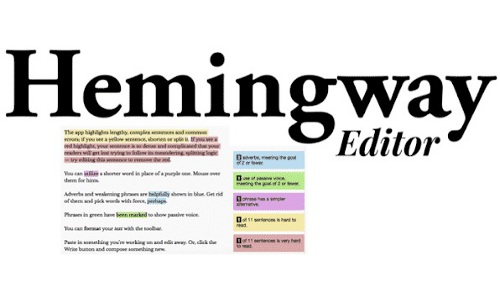 Hemingway Editor is an online tool that helps you catch and correct complex writing issues. You can write directly in their editor or paste an existing text into the platform.
This is one of the most popular content writing tools in the market today and is used by many writers to check their work for grammatical errors, awkward sentences, and more. It can also help you improve your writing style by showing you what can be improved on your sentences.
2) Google Trends
Google Trends is a handy tool to learn about what people are searching for on Google. Enter the name of your search term, and you'll get information, including spikes in popularity and related topics.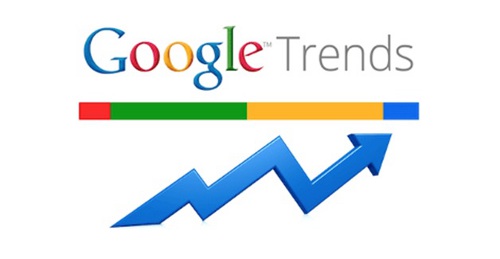 You can also compare up to five different search terms at once to see how popular each is relative to the others.
This tool is great for influencer marketing research. For example, suppose you're looking into promoting an event that involves one of your clients. In that case, you can check to see how popular their name (or other important keywords) are on Google over time using this tool to know whether people are searching for them during the months leading up to the event.
3) Word-Counter.io
It's no secret that writing professionally comes with pressure and responsibility. Writers are expected to produce high-quality content regularly, and if they don't, they risk losing their jobs or clients.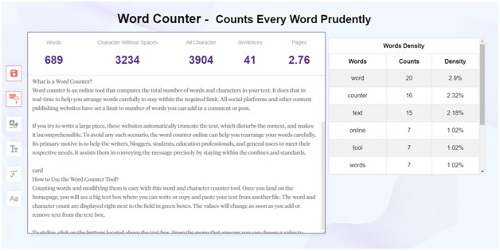 The pressure of writing can sometimes cause writers to worry about whether or not their bosses or clients will accept their content. One way to reduce this anxiety is using word-counter.io as daily word count partner.
This online word counter makes it easy for professional writers to track the number of words they've written in a given amount of time. This word counter allows them to see how much work they have left to do and helps prevent them from going over the word limit set by their clients or bosses.
Word-counter.io also help writers ensure that they're using proper grammar and spelling in their content so that they don't have to go back and correct mistakes later on.
This word count online is an important tool for professional writers. It can be more reliable, and it's available on any device with an internet connection. It means you don't always need a laptop to track the number of words in your write-up.
Here are five reasons why you should use an online word counter when writing your next book:
It's easy to use
It's always free
It's accurate
You can save your work as you go
You don't have to remember a login password
4) Portent Content Idea Generator
Have you ever been frustrated by your lack of ideas for content?
You could get over this hurdle with the Portent Content Idea Generator. All you need to do is enter a keyword, choose whether it's a "how-to" or "top X" list, and click "generate." The tool will generate an idea for content around the keyword.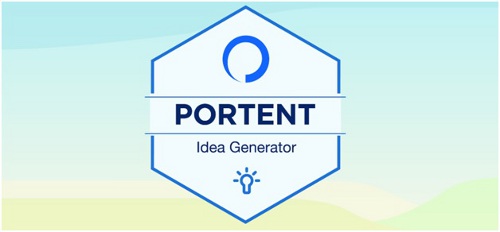 This tool is great if you're stuck or want to think of ways to write on a topic in a new way. Here are some examples:
How to Automate Your Customer Service with AI
5 Ways to Start Your Own Company in Under 5 Minutes
What Is Email Marketing, Anyway?
5) SEMrush
Like other marketing platforms, SEMrush lets you see how your content performs using in-depth reports on your SEO and social media campaigns. In addition, you can use it to get a more detailed look at the search behavior of your target audience and discover relevant keywords that will help you improve your rankings.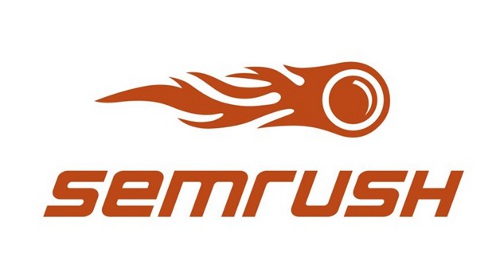 SEMrush has a useful tool for finding the best content published on a topic. When you type in any keyword, their Content Analyzer will show you which pieces of content are performing best for that term (traffic and backlinks). This is an excellent way to keep up with current trends and find topics with potential for high visibility if written about carefully and thoughtfully.
6) Grammarly
Grammarly is another great tool for writers to use when creating their content pieces. This tool can find any mistakes and inconsistencies in your content piece, from punctuation errors to sentence structure mistakes.

It also highlights any problematic phrases within your text, allowing you to revise them before publishing your content online or sending it off to your client for review.
7) Wordstream
Wordstream is the premier ad intelligence platform for professional writers.
You can find all the best keywords for your next article or blog post with a free keyword research tool. Plus, you'll see how much traffic they get every month and what you can expect to pay if you buy clicks from Google.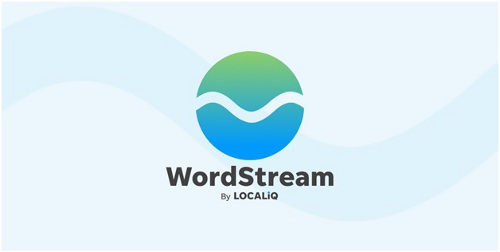 This keyword research tool also gives you an estimate of how much your competitor earns from their ads so that you can be sure to outrank them in Google search results. And, just like the keyword tracker tool, it's easy to use and completely free.
When you sign up with Wordstream, the Wordstream Pro service will give you the tools to boost your rankings in Google search results by showing you which words bring in more traffic than others and allowing you to bid on those keywords in Google AdWords.
The service also includes a set of reports so that we can track your progress over time and see what works best for your business model. Hence, it helps you create quality content for your clients.