Building an online presence is influenced by many factors, including the digital marketing agency you choose to work with. While there are numerous agencies, the right one will guide you to shape your brand alongside implementing the right strategies. Factors like transparency, pricing and experience should drive your criteria for selecting a digital marketing agency to elevate your brand. Below are a few tips for how to choose the correct agency: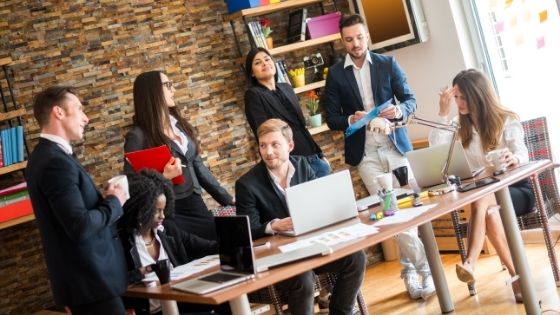 Experience
Your agency of choice should demonstrate an understanding of your specific industry alongside factors like competitors. Additionally, the agency should have relevant contacts in other sectors like the media. To learn more about the agency's experience, consider the following:
Seek references
Ask for a reference from colleagues or industry peers who have used the agency's services. While looking for recommendations, ask questions about the agency's communication and the general experience. For instance, you can search marketing agency Sydney and look at some of the reviews for guidance.
Sample work
For your shortlisted agencies, request sample works that suit your needs. Ask for previous clients and look at what the agency was supposed to deliver. You can make a point to contact the clients on their general experience.
Pricing
Your company's budget should align with the agency's financial position. You need to focus on hiring an agency that fits into your budget. While focusing on pricing, remember that marketing is an investment, and you get the value for your cash. However, most marketing agencies have scalable services to suit different needs regardless of your budget.
Transparency
Lack of transparency is a major red flag when selecting a digital marketing agency. To determine the transparency, you can first visit the agency's website and look for details like address, client list and testimonials. You can make follow-ups to determine if the clients exist. It is worth noting that some offshore agencies are cropping up and do not offer the services they promise and come at cheap rates.
Set KPIs
Before selecting the marketing agency, you need to have your KPIs ready, as it provides room for transparency and accountability. With KPIs, the agency will be better positioned to customize the marketing strategy to meet your performance indicators. Ask your agency to design projections based on the available resources.
Services Offered
Marketing is broad, and not all agencies specialize in extensive services. When selecting an agency, consider your marketing needs and the size of your business, since it defines whether to hire a large or small partner. It is ideal to select an agency that specializes in your niche to get the right results. Ask the agency to give a catalog of their services alongside samples of their work.
Endnote
A digital marketing agency will play a vital role in the fate of your business. The process should be allocated sufficient time to figure out which agency is right for your business by factoring in the highlighted tips. Most importantly, look at the experience , pricing and transparency.