Keeping employees satisfied is one of the top responsibilities that should be taken on by responsible employers. There is no doubt that there is no single way of achieving this goal, but there are different steps that you can be taking that work in conjunction with one another. Here are a few best practices that you can consider.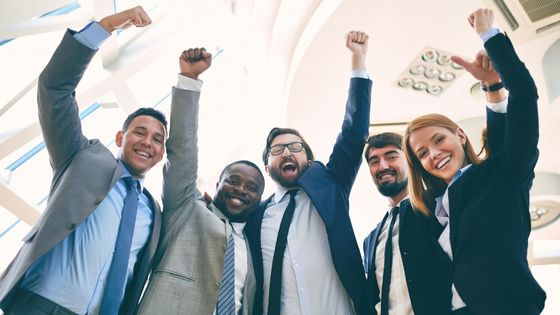 Get Employee Feedback Regularly
First up on the list, you are going to need to make sure that you are getting feedback from your employees regularly. There are several different ways that you have in front of you of achieving this particular goal, but there is no doubt that using a service, such as inpulse.com, can prove to be a useful way of getting the thoughts and opinions of your members of staff.
Create a Better Working Environment
Based on the feedback you are receiving; you can then use this to keep on creating a better working environment. There is no doubt that workplaces need to change over time, and you need to be willing to make all the necessary adjustments. There are plenty of different elements to a working environment, starting with making sure that the jobs themselves are manageable, and extending towards ensuring that all team members are getting along with one another, as well as the management.
Keep Your Employees Engaged with Their Jobs
A big part of making sure that your employees are satisfied comes down to ensuring that they are engaged with their job roles. As far as possible, this means keeping the creative parts and automating everything that can be done by machine. You should also be looking at where and when you are going to be able to pass over additional responsibilities to them. At the same time, you should also be looking at how you can arm employees with more skills through training.
Look at Employee Wellbeing Best Practices
There are also all the employee wellbeing practices that can prove to be highly helpful. Ultimately, you can be dividing this up into both physical and mental wellbeing. From a physical standpoint, you always have the option of providing them with healthy snacks, as well as ensuring that they can access gym equipment and potentially yoga classes or something similar. There is also more and more that can be done from a mental standpoint, but this starts with ensuring that employees are not overburdened with work or are more likely to suffer from burnout.
Keeping employees satisfied can feel like it is a constant balancing act that can be tricky to manage properly. However, the most important thing is that you canalways keep up a constant dialogue with them to make improvements as and when necessary. You can also keep up with all the latest research in this area and implement changes on the regular. Looking out for your employees in this way will help to keep your workforce in good spirits, which will also benefit the business in the longer term.