There is an increasing diversification in the types of senior living facilities available today. Figuring out which of these facilities is best for your loved one can get confusing. You need to consider several factors and keep a few things in mind to ensure you pick the best facility for their needs.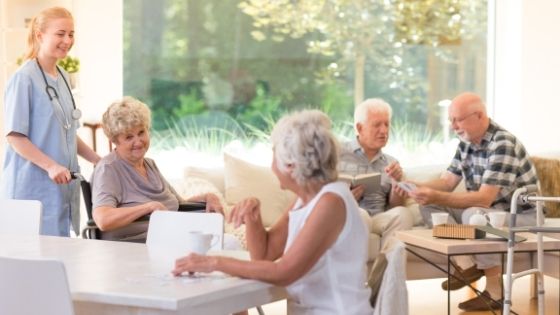 Check the Facility Out
An in-person visit is an important step in selecting the right senior living facility for your loved one. Check how clean the facility is, look at the curb appeal, and pay attention to design details when you visit. Some design elements to pay attention to include safety features, decor and hospitality details, cleanliness, social areas, and accessibility features. How well the facility is maintained can be very telling about how it is run and can also indicate whether your loved one will like it.
Choose the Ideal Fit
It is important to remember that the ideal fit is different for everyone when it comes to senior living facilities. Your loved one will have different needs and interests from another resident at the facility, and they will need different amenities to feel comfortable. Choosing the right senior living facility is often about finding facilities that can be a great fit for and support a loved one's personality and hobbies.
Another aspect to consider is the facility's residents and caregivers. These are the people your loved one will spend the most time with going forward, and thus you want them to be compatible. Lastly, a good senior living facility like Brandywine Living will demonstrate that it cares about ensuring a high quality of life so seniors can remain social, happy, and engaged.
Talk to Staff and Caregivers
You want the staff and caregivers at the senior care facility to give your loved one the best care possible. It is therefore important to talk to them and find out how experienced they are providing care, the level of care they offer, staff and caregiver turnover, and other relevant details. If you can, sit around and watch how they interact with and treat their residence. When you do this, you are looking for helpfulness, friendliness, compassion, understanding, and patience from the staff and caregivers.
Have a Meal at the Facility
If you can, add a meal to your visit. Getting a meal at the cafeteria is a great way to gauge the quality of the food offered. It is also a good way to peek at the menu to see the food options they provide. Grabbing a meal is also a great way to get a chance to talk to the other residents in the facility. Ask about daily routines, how the staff treats them, and their honest opinion on the facility. Sometimes you can get a lot more information this way than you would if you talked to the staff.
Choosing the right senior living facility is an important decision that should not be taken lightly. You want your loved one to end up at the best facility, and this is why you should try to find everything you can about the facility before you decide if it is the best option.