The way you present yourself will either attract people or make them avoid you. From the way you present yourself, others can tell quite a bit about you, such as: whether you exercise, if you're a business professional, if you live a laid back lifestyle. We usually wear what's comfortable and go with that. However, creating your own personal style is fun, it sends a message to your friends, family, and even strangers about who you are.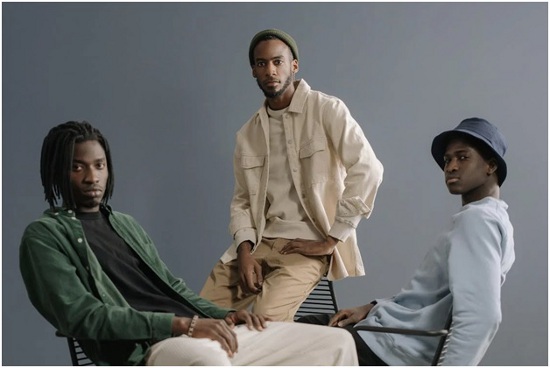 Now, you may be feeling overwhelmed and wondering how on earth you start to create a signature style? Well, in this article we are going to give you some tips and guidelines on how to create your own style. Follow the link to have a look at how versatile clothing is online: https://firstbtq.com/cy/men/clothing.html – you may find some hints to help you.
Why Do You Need a Personal Style?
Creating your very own style is not only a fun process but it will benefit you in so many ways, let's look at a few ways:
Give you confidence;
Unleash your true self;
Always be dressed for success with the right people;
Attract the right people into your circle.
As you can see, it will only benefit you in the long run.
5 Tips for Creating Your Own Personal Style
Creating your style is not just knowing what style of jeans or shirt suits you the best, there is a lot more to it. Let's look at some tips.
Check Your Correct Size
For clothing to sit on your body correctly, you need to be sure that your sizing is correct. Are you a little chubby? Do you have a skinny body type? Are you swaying more towards an athlete / bodybuilding physique? Decide what category you fit into, and be honest with yourself.
Look At Your Lifestyle
Taking a look at both your professional and social environments will be another deciding factor. Do you spend more time wearing suits for work or do you dress more casual for work? What kind of social gatherings do you attend? Do you spend more time in semi-formal or formal wear or do you spend more time in casual wear?
Invest in Fashion Staples
Take a look at your closet and see whether you have a pair of neutral colored Chinos, Knitted Sweaters, a plain white T-shirt, Oxford button up, decent pairs of jocks and socks. If you have these, then you have the main fashion staples you need to get started, if you don't, then best you get to the shops!
Get inspired
Taking a look at your favorite fashion icon and knowing what different outfits they wear, will make it easier to recreate. You can use Pinterest as a tool to create a mood board of different outfits you like.
Accessorize
Don't shy away from accessories such as hats, watches, belts or scarves. These items make a huge statement and add change to any outfit. You can easily rotate your look with different accessories.
With these tips and guidelines, we are sure you are set to go with creating your own personal style. Going through your wardrobe, re-gifting items you no longer wear and going shopping for some new funky items to add to your closet is a fun process. You will now have a closet full of clothes that will add a statement about who you are.