Motor insurance cover is mandatory requirement for all vehicle owners in India. You might have heard this numerous times. But what are the specifics about motor insurance covers, do you know about it?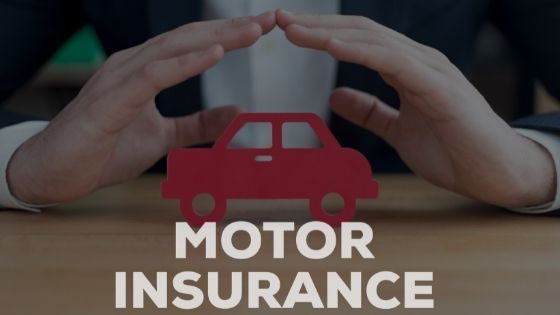 Motor insurance is available in two types – third-party and comprehensive. A third-party policy is the minimum requirement as per law for all vehicles registered in the country. This policy covers the third-party liabilities which may arise in the event of an accident or damage. Thus, safeguarding you, the policyholder, of any legal liabilities that may arise. However, the other type of insurance policy, i.e. comprehensive policy offer much broader coverage including damage to your vehicle as a part of its scope. With this policy, you no longer need to worry about the repair costs for your vehicle in the event of an accident or damage. You can buy both these types of vehicle insurance online as well offline, but how do you know which one suits you the best? This article sheds some light on the must-dos and don'ts of a motor insurance plans.
The dos of motor insurance policies
Comparison: Make sure to compare before you buy any policy. Just like you compare a product with other offerings in the market, similarly, do not skip this step. Comparison is the starting point in buying the right insurance cover since it helps you select a suitable policy that checks all the right boxes among a plethora of choices. Using an insurance calculator can come handy to compare the shortlisted plans to get the right coverage at an affordable price.
Self-help is the best help: When purchasing a motor insurance policy, make sure to not rely on someone else. You are the only person who knows and understand the coverage that is required for your vehicle. There are a ton of resources on the internet to help with terms including the insurance company's helpline number.
Understand inclusions and exclusions well: Once you have shortlisted the policy, thoroughly understand the inclusions and exclusions. This will help you stay informed of what is covered and what isn't in your policy coverage at the time of insurance claim.
Assessment of optional coverage: When buying a comprehensive policy, carefully assess the optional coverage that you have selected. Unnecessary insurance add-ons can simply shoot up the premium without providing adequate benefit. Thus, it is recommended to select only those that add value to your insurance coverage.
The don'ts of motor insurance policies
Avoid haste: The most common mistake is rushing into buying a vehicle insurance plan. This might have adverse effects as hefty premiums for unsatisfactory insurance coverage or inadequate coverage for a cheaper policy.
Conceal any information: The fundamental principle on which the concept of insurance is based is trust. Hiding any information from your insurer can lead to rejection of your application and may attract legal proceedings.
Leave blanks: Make sure you do not leave any information blank on the application form. Doing so creates ambiguity regarding the input that the insurance company needs to take. Instead of leaving blanks, you can ask the insurer more information on that specific field if you are not aware of it helping you fill the appropriate information.
These are some of the essential points to remember during the insurance process. Not only they help you select the right policy, but also help ensure all of it is available at competitive prices. Insurance is the subject matter of solicitation. For more details on benefits, exclusions, limitations, terms and conditions, please read sales brochure/policy wording carefully before concluding a sale.