Your business is only as successful as the products and services it sells; therefore, finding a credible product for your consumer base can be intimidating. Whether you're an established entrepreneur looking for your next product idea or are completely new to the world of business, developing a pioneering product is no easy task. As a small business owner, it is all about understanding your customers and the best ways to generate interest around your brand for your product to get noticed in such a tough market. This can seem impossible as a small start-up with no major following behind you; however, it's all about conducting the correct research and planning to stand out in such a competitive market.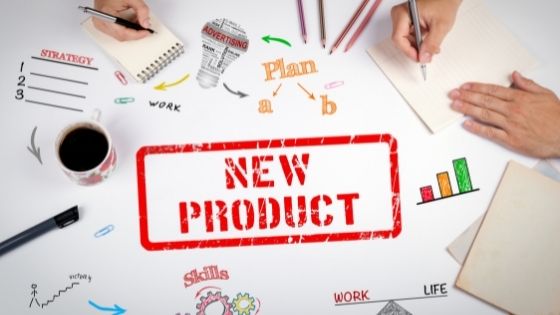 In this guide, we're going to look at the best ways to develop a product:
Generating ideas
The creative stage is the very first phase of the product development process. In most cases, entrepreneurs have already spotted a gap in the market which becomes a trigger of their idea, while others may have become in tune with customer needs and wish to act on them. Alternatively, you may already be aware of an existing product and make it your own. Once you have decided on a certain product, carry out market research into your competitors and complete a SWOT analysis to determine the strengths, weaknesses, and potential obstacles that may hinder the development.
Invest in 3D printing equipment
Whether you're a start-up or an established business, you'll need to invest in the correct equipment to create your product.3D printing, otherwise known as additive manufacturing produces three-dimensional objects on a PC through Computer Aid Design (CAD). One of the first aspects of product design is creating a prototype to market to your audience and show potential investors through interactive product configurator.
This speeds up the process and enables your artistic talent to shine through flexible design. Some of the key benefits of creating products through 3D printing as opposed to manual creation include improved cost, speed, and faster modification of the product if changes need to be made.
Do a sample run
One of the stages of your research process is to gain an understanding of what your customers' opinions are so that you can potentially make any changes to greater match their needs. With this in mind, you should carry out a sample run to gain feedback from prospective customers. Once your products have been sent, you can gain insightful feedback by carrying out:
Write a business plan
When starting your business venture, you must have a business plan in place to discuss the various aspects of your product, such as the financials, your target audience, and marketing techniques. This is a crucial step within the product development process to ensure that it meets certain objectives. Should you wish to seek the help of investors for financial support of your product development, this detailed information is typically required to justify the potential evolution of the product range and any potential risks or obstacles that may be faced.