Social media is a hallmark of modern society. A whopping 82% of the population has at least one social media account, so the potential audience is enormous. However, it is easy to get lost in the noise if you don't know how to leverage it.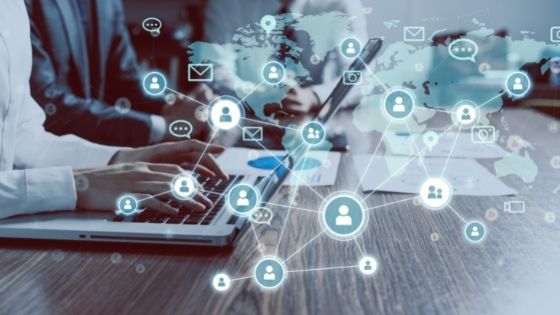 There are 500 million Twitter posts every day; 4.75 billion content shared on Facebook; Instagram estimates 95 million photos and videos are uploaded each day. These statistics prove that businesses who want to stay competitive in today's market cannot ignore social media. But it also emphasizes how challenging it can be to maintain an engaging online persona.
In this post, we share the best practices for social media you must employ in 2022 to get the most out of it and help you reach your business goals.
Share Engaging Content
In 2022, businesses will need to share engaging content if they want to connect with their customers on social media. This means producing quality content relevant to your audience and providing value. You should also aim to post regularly and use hashtags to increase your reach.
Respond to Messages Promptly
When you share engaging content, you get interactions. If you want to leverage social media this year, you will do well to respond quickly to messages and comments from your audience.
You show that you pay attention to your customers and value their feedback by responding promptly.
A good example is this company's tweets where the social media handler took time to reply to comments and respond to queries. Customers will undoubtedly appreciate it.
Embrace Social Listening
Social listening involves monitoring conversations on social media to understand what people are saying about your brand, products, or services. It allows you to identify potential issues early and address them before they become a problem.
Additionally, social listening can help you gain insights into what people want from your brand and how you can improve your products and services.
There are many different tools and platforms that you can use for social listening. However, the most important thing is to have a plan for using the data you collect.
Keep Track of Your Competitors
In 2022, it will be essential to keep track of what they are doing on social media to stay ahead of the competition. You can accomplish this through a competitive analysis, which entails studying your competitors to see what tactics they are using and how you can improve upon them.
There are a few different ways to conduct a competitive analysis, but the most effective way is to look at your rivals' social media profiles and websites. You can also use SEMrush, Spyfu, BuzzSumo, and Socedo to keep tabs on your competitors.
Maintain a Brand Voice
Maintaining a brand voice will help you maintain a consistent social media persona and increase your reach. Your brand voice is also an essential factor in growing a strong brand. After all, if your customers don't know what your brand stands for, how can they trust your brand?
A brand voice needs to be consistent across all your channels. For instance, if you adopt a humorous approach on Twitter, it shouldn't be different on Instagram.
Stay Updated with Current Trends and Monitor Progress
As social media platforms evolve, businesses need to stay up-to-date on the latest trends and changes. This means regularly monitoring your accounts to ensure that you provide quality content that engages your audience. Additionally, be sure to analyze your progress and track your results to gauge the effectiveness of your social media campaigns.
Social media will continue to evolve as a powerful communication tool. Businesses should stay up to date on the latest trends and best practices to make the most of this channel.
Also, social media should serve as part of a comprehensive marketing strategy to reach your target audience.
By following the tips in this article, you can create an effective social media plan that will help your business grow in 2022 and beyond.