The chair is something that generally we do not give much importance to. We always need them but notice only when chairs get broken or there are some defects. Not only do these chairs affect work productivity but also, they have an impact indirectly on our body and physical health. The right selection of office chairs can help in maintaining a good physique.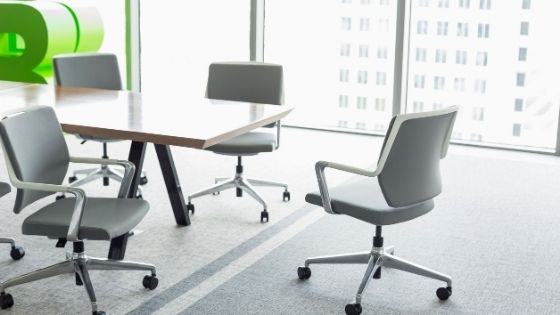 In today's time, there are many types of office chairs available in the market according to various occupation types and office place. Let's take a look at some of the most common types of the office chair and how they are suitable for particular departments:
• 24-hour chairs
These are very common office furniture types used in most of the offices like the call centers. These chairs are designed with padded seats, more durability, and along with minor ergonomic adjustments.
• Computer chairs
Also known by the name of task chairs, computer chairs are designed and are made to pair with computer desks. Some ergonomic adjustments are available in these chairs in order to ensure the comfort of the users. These chairs come with a five-star base along with casters that roll so as to get a smoother movement.
• Tall chairs
Standard chairs are not always suitable to fit at all places. Tall chairs are preferable for those who need bigger spaces. These chairs come with a heavy-duty construction which ensures safe support and long-lasting use.
• Conference chairs
Conference chairs are constructed in such a way that they lean slightly forward to keep the users busy in discussions and meetings. The adjustments are very minimal in these chairs as usually, the individuals will not sit on these chairs for a longer time.
• Executive chairs
These chairs come with ample cushions and high backs and look impressive and attractive. Executive chairs suit the best in important client meetings and have the power to put a great impression on the people present there.
• Petite chairs
Standard chairs are not always suitable for the workplace. Petite chairs are generally for short-height people so as to properly address the needs of these people at the workplace.
• Tablet armchairs
Few chairs have a writing surface available at one or other arms of the chair. These tablets might be fixed or can be adjusted according to the needs of the individual.
These are some of the major types of chairs that you can choose from based on the office furniture requirements at your workplace. Select wisely and then make payments as these chairs can decide the future of your workplace.