Cloud computing is currently at the center of digital transformation across businesses from different industries. It is a technology that plays a key role in transforming software solutions as we know them. Currently, it is not challenging to find a cloud solution provider as the market has flooded with alternatives.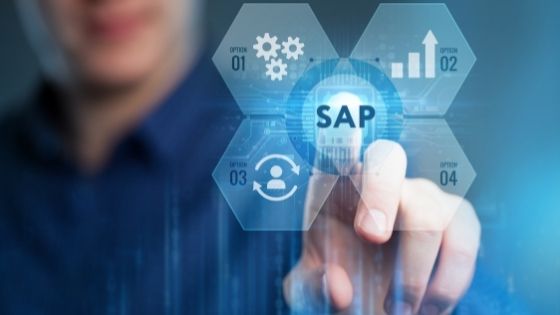 However, none of those providers can match the offering of SAP which is a leader in creating the finest cloud-based solutions for businesses. Be it the SAP HANA Cloud solution or any other cloud-based offerings from SAP. All these solutions are ideally engineered to serve the requirements of new-age businesses best. So, continue reading to learn more about different SAP Cloud solutions.
Different Service Models Of The SAP Cloud
The cloud service models can be classified into three different categories, including:
● IaaS (Infrastructure-as-a-Service)
● PaaS (Platform-as-a-Service)
● SaaS (Software-as-a-Service)
IaaS
In the case of IaaS, the organization has to outsource the equipment they require to support its business operations. Everything from servers, hardware, storage, and networking components fall under this category. Therefore, the IaaS provider will remain the equipment owner, and consequently, they manage everything from housing, maintenance and housing.
PaaS
PaaS gives you access to all the platforms along with all necessary services that include authentication, connectivity, and persistence. You can even access a development platform that allows you to create cloud-based solutions in no time. Anyone from the partners, clients, and even independent software vendors can leverage PaaS to create cloud-based solutions.
SaaS
Also referred to as on-demand software allows you to host the software and related on the cloud centrally. A secure internet connection and a standard web browser manage and deliver all the applications remotely. Users of this model have to pay charges for accessing the solution. In most cases, the subscription fee is charged every month.
Cloud Offerings from SAP
SAP HANA Cloud Platform
The SAP HANA Cloud Platform has recently undergone some rebranding. As a result, it is now referred to as the SAP Cloud Platform. The rebranding became necessary as many users often misunderstood the SAP HANA Cloud Platform as a component of the SAP HANA solution.
The platform uses the PaaS model, and it came with an intent to help organizations extend their existing cloud-based or on-premise solution with new and advanced technologies. These technologies include the Internet of Things (IoT), advanced analytics, and machine learning.
Using this platform will give you access to a runtime and development environment for cloud-based solutions. In addition, intelligent enterprises can use the SAP Cloud Platform as an extension and integration. As a result, users can connect their landscapes and facilitate the seamless creation of application extensions to address different business requirements.
SAP HANA Enterprise Cloud (HEC)
The HANA Enterprise Cloud from SAP was SAP's authentic cloud service, initially launched back in 2013. Users can use this platform to access cloud infrastructure along with some applications as a cloud service. SAP HANA Enterprise Cloud uses the IaaS model allowing organizations to do operations based on SAP in other hosted environments while leveraging the perks of high-tech environment based on cloud.
SAP HANA Enterprise Cloud is also considered SAP's own cloud service that hosts the SAP Business Suite software. This includes SAP NetWeaver Business Warehouse and SAP HANA custom applications, done via an in-memory database platform.
SAP S/4 HANA Cloud
You will hardly find anyone unfamiliar with the SAP S/4 HANA Cloud solution. Launched in 2017, SAP S/4 HANA leverages the SaaS model offering businesses an entire suite of integrated business applications. The primary reason behind the launch of the SAP S/4 HANA Cloud platform was to provide customers with a more advanced and futuristic enterprise resource planning solution.
SAP S/4 HANA Cloud leverages the in-memory technology of SAP HANA to facilitate real-time access to all data and information. There are three primary technologies that form the foundation of the SAP S/4 HANA Cloud solution. These foundations include machine learning, digital assistant, and predictive analytics. All these technologies are imperative for helping a business succeed in this highly competitive and digitized environment.
SAP S/4 HANA Cloud has garnered extensive appreciation from some of the most prominent experts in the industry. Yet that does not mean it had no criticism, as many organizations from the manufacturing and pharma industry have complained about the customization capabilities of SAP S/4 HANA Cloud. Nonetheless, SAP has addressed many of these criticisms with corrective measures it deploys in its bi-annual releases. Many such qualities make SAP S/4 HANA Cloud one of the finest SAP cloud integration platforms.
SAP Cloud
The SAP Cloud is one of SAP's most less-known cloud-based offerings. The solution leverages an entirely different Database as a Service (DBaaS) model. This is ideal for users interested in seamlessly accessing the highly efficient database with the in-memory technology in SAP HANA.
Organizations can access related data lakes to facilitate seamless management of greater volumes of data. Besides that, users can also benefit from the cloud infrastructure, including greater elasticity and lower TCO.
Many even refer to the SAP Cloud as a platform native to the cloud that gives access to the performance and power of the SAP HANA solution. This gives organizations unmatched competencies to effectively manage all their data with no hassle whatsoever.
Besides that, the SAP Cloud makes it much easier to run assertive applications and manage different visualizations. You can even bind the HANA database to other applications running on the SAP Cloud Platform or other solutions.
In Conclusion
As you can see, SAP has different cloud-based solutions to cater to organizations with varied needs and requirements. So, you now have the freedom and flexibility to choose how a platform is hosted, managed, and consumed. This gives users a vast number of choices, making it an overwhelming experience for many.
Therefore, you should leverage the expertise and knowledge of the finest SAP implementation companies to transform your business and drive results. Furthermore, hiring experts for the task will ensure you enjoy seamless migration to an SAP solution of your choice.