Desktop as a service or DaaS means virtualizing desktops with user profiles, applications and data flow, users, and devices irrespective of the device. With recent changes affecting the world, virtual desktops are becoming increasingly popular. Online working is the need of the hour in light of current events. The pandemic generated a remote work culture, and change was approaching.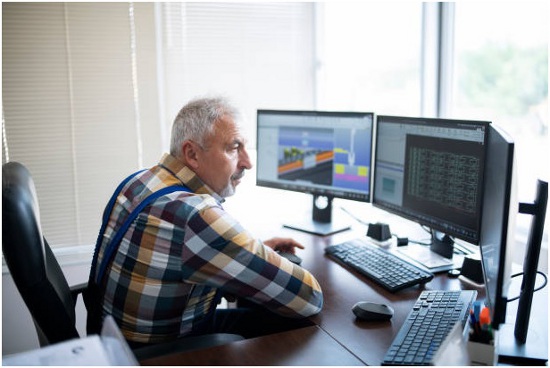 Most companies were struggling with these abrupt changes and were hesitant to procure additional hardware and software to stay abreast with changing times. They are already working overtime to meet the influx in demands whilst making a profit. Hence, they did not need more hardware and software to support the deployment process.
However, the introduction of the desktop as a service came as a boon to businesses. A skilled IT team can install DaaS with minimal effort. However, they need ample experience and strong security knowledge to calibrate it with adequate precision.
Then, companies can deploy a provider who will set up the system for them and help support it. They will also teach the workers the functioning of DaaS. However, some organizations have reservations about its longevity once the lockdown lifts. But, with automation becoming the new way of life, DaaS is here to stay.
Advantages Of Recruiting Daas For Small Businesses
1) It dwindles the investment cost
Small businesses are typically scarce of funds and are looking to cut corners and skimp a few pennies if possible. The cost of maintaining a physical space can be incredibly draining economically. Cloud-hosted servers can help in evading these costs and uplifting small businesses. They can save up to 50% of their investment by using DaaS.
2) It enhances scalability
DaaS solutions evade waste and propagate scalability. It helps small businesses split from CapEx to OpEx. It works on simple rules like paying for how much you use. Plus, it is not imperative to pay for every available feature. You can customize your pack by choosing services used by your employees.
3) Enhanced mobility
Businesses that advocate mobility can promote enhanced work productivity from their employees regardless of whether they are physically present. It allows enhanced employee potency, schedule flexibility, augmented time duration to work, overhead reductions, and improved employee recognition. DaaS allows the employees to access the data from anywhere.
They do not need to work from the office compulsorily. They can be just as productive from the comfort of their homes. In addition, it is easier to access the files and meet the deadlines timely. Hence, the employees and the employer are content with the final deliverable, thus reaping profits for your small businesses.
4) It is more secure
DaaS eliminates data security breaches and keeps hackers at bay. The business is less susceptible to attacks and because the developers have spent significant hours trying to create a safe space for your information. They stay abreast of the latest information and technology trends to rebuke any possible threats. The cloud providers are dexterous, and most security breaches are a result of inefficient security protocols. The company must work on strengthening them.
Conclusion
DaaS' security features trump all its other offerings. The data is well protected, and one can access it from another system if their system is damaged due to hacking. Cumulatively, the staff manifests higher productivity levels.