To get your family home looking and feeling how you want it to, you need to focus on making key home improvements. When your home is functional, and when it feels fit for purpose, you can then sit back and focus on making memories with your loved ones, friends, and other family members. You do not want to be constantly worrying about what work you have to do (or need to do) on your home, and this is why you should focus on making improvements as soon as you can. However, what improvements should you be making, and why?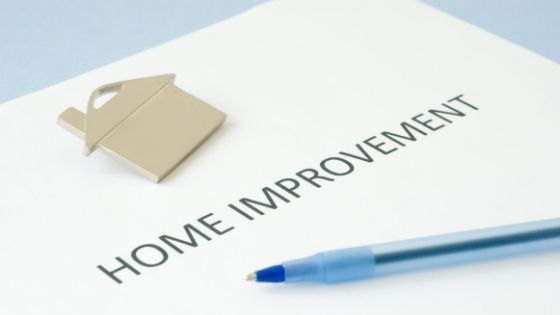 A Fit For Purpose Entrance Space
The entrance to your home (no matter the size or shape) has to be welcoming, warm, and fit for purpose. If the entrance space is crowded, cluttered, and simply thrown together, you will soon find that this will then spill out into other areas of your home. Having everything organized and in place – especially within the entrance to your home is crucial. A good entrance space will be easy to clean, warm, welcoming, and full of storage. You need a good amount of storage for coats, bags, keys, hats, gloves, etc., or else you will find these will be left hanging around.
A Utility Area or Room
If you have a busy family that is always on the go, one space you will definitely need is a utility space. Having a utility area or room within your home that includes plenty of storage, as well as a utility sink is essential. Your kitchen already takes enough heat in the day, and you need somewhere to store dirty laundry too. Having a separate utility space gives you the chance to focus on organized living a lot more, and it gives your kids a chance to feel a little bit of responsibility too. When everyone knows where dirty laundry goes, you will never have to worry about piles of laundry sitting in bedrooms ever again!
Upgraded Living Space
You and your family spend a lot of time in your living room and making sure that it is cozy, warm, and welcoming is important. Upgrading your living area doesn't have to set you back thousands of dollars, and in fact, there are lots of affordable tricks you can use to give your space the lift it needs. For example, you could look at updating your soft-furnishings, or you could look at upcycling your old and dated furniture. When you upgrade and update your living space, you then make a home improvement that everyone can enjoy.
A Kitchen Refit
Making over your whole kitchen can be costly, and sometimes it is not always necessary. Upcycling units, repainting cupboard doors, and possibly even adding new countertops and splashbacks can make a huge impact, for not a lot of money. Your kitchen gets a lot of use throughout the day, and it is important to focus on improvements that add functionality. Overcomplicating your kitchen space will make it hard to clean.