Android has made it possible for everyone to watch videos endlessly and download the ones that they desire for. Indeed, if you want to watch videos in abundance and at the same time want to download videos then there are wonderful applications to assist you in your tasks.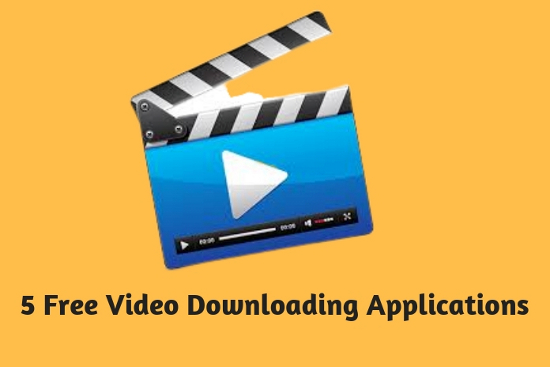 Moreover, if you think that you first spent on your mobile then on network and now you would have to spend money on for buying these applications then you are wrong. There are amazing applications out there that are free of costs and really rich in their content and features. Keep on reading.
Android Video Downloader (AVD)
It is a good application that has much easy to use interface. The application would permit you to download any kind of videos from diverse sites. You can conveniently watch and download any flash videos through this app. The video application is free of cost and you can swiftly browse videos and download them within the app. the application tracks the present downloading status. But one thing that the app lacks is the ability to download the videos from YouTube because of restrictions of YouTube platform. However, otherwise the app gets you videos from myriad of platforms to watch and download.
Media Tap
This is another wonderful and effective application for downloading videos. Media Tap is considered to be one of the most brilliant downloading platforms for Android. Through this application you can download all types of media files. You can also download any type of photo, mp3, document or even that of video file making use of media tap. In this manner you not just get the videos that you want to have but all other documents too that you might desire for.
Media Clip Pro
Media Clip Pro fetches you the most professional approach to experiencing the wanted videos anywhere at any time. You can conveniently download any kind of media like videos, documents, photos, and music. You can easily save the streamed videos that can easily be available later in the offline mode too. The application is not challenging to operate and all thanks to its user friendly interface.
FVD
Free Video Downloader is an app popular in Android users. Although it is not compatible with YouTube and it does not encompass a catchy interface, yet it has a lot many features for you. You can download the videos from many platforms, you can resume downloading option anytime if you had to pause it because of any urgent work and similarly if you want to put any videos under security you can do that too.
Vidmate
This app gets you videos from all the platforms namely Facebook, Instagram, Dailymotion, Tumblr, Vimeo and so on. You can watch all the videos and download as many videos as you want. You just have to do Vidmate download, and then, you have a world that is unending in its content. You can specifically choose format and quality of the video to be downloaded.
Conclusion
So, you can download these applications right away from their respective official websites and some from play stores for endless video watching experience.