Your home is where your heart is, and it is where your family all come together to meet up, have fun, and make memories. You love your country just as much as you love your family, and so why not mix the two together. Why not give your interior a patriotic makeover – focusing on color schemes that mean something to you.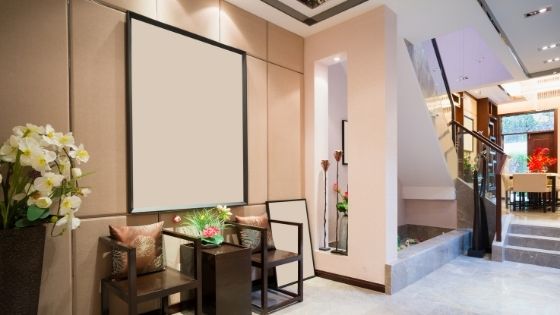 A patriotic makeover does not mean that you have to give every room a coat of paint. So, think about what patriotic and patriotism means to you, and then create your new living spaces around this.
Focusing on Key Features
Within any space, it is important to focus on the key features. For example, in your living room, it is important to focus on the sofas and on the seating areas. When you can focus on the key features, you then have a basis for your project – you have somewhere to begin and something to start from. Key features will draw in your eye and command your attention. A key feature could be an eating area in your kitchen, or it could be a fireplace in your living room. Make the best of your key features, and you can breathe new life into any room.
Using Standout Pieces
To boost the interior decor of your home, you can focus on using standout pieces. For example, an American flag from burned wood would look fantastic in the dining area of your home or even above a fireplace. Standout pieces can allow you to add the patriotic look you are after without it taking over your whole room (or house). Standout pieces can make an impact.
Making Sure the Focus Flows
You want to keep the focus flowing throughout your home, and you do not want your style and decor to look disjointed. To keep the focus flowing throughout your home, try to focus on using similar color schemes throughout. If you use different color schemes or styles, you may end up with a home that feels a little disconnected.
Establishing a Color Scheme
When you are improving your interior decor, you want to focus on keeping a unified color scheme. Focus on light, more neutral colors (because this will then allow you to go all-out on the accessories and finishing touches). Think about how light and spacious rooms are within your home, and try to use colors that reflect and attract light (as opposed to those darker ones that can repel it).
How Do You Want Spaces to Look and Feel?
Before jumping into any makeover, you want to think carefully about how you want your home to look and feel. When you think about this, you can then begin to focus on elements are areas that will benefit your makeover. For example, if you want your home to feel cozy and comfortable, you will focus on soft furnishings, just as much as warm color schemes or palettes. Visualize your dream interior because this will give you a good basis to work upon.