You may find investing in Bitcoin very complicated, but it is not so. It gets easier when you break it down into a few steps/options. Bitcoin was allowed to be exchanged for INR by the Supreme Court after year-long proceedings. The verdict was favorable for the crypto community in India. After the panel lifted the ban on crypto imposed by the RBI, one can easily buy Bitcoin in India now.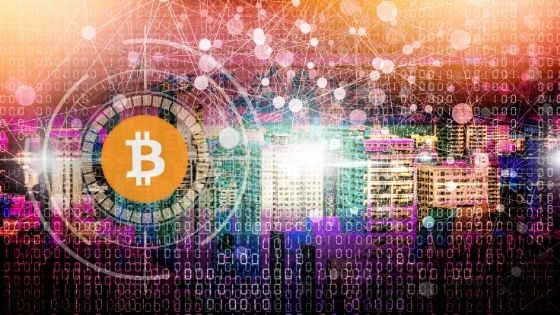 Why is Bitcoin rising to popularity?
The value of this currency is derived from its adoption as a store of value & a system of payment and its finite supply and decreasing inflation.
While it's almost impossible for Bitcoin itself to be hacked, a wallet or exchange account can be compromised. Thus, practicing proper storage and security measures is more important. Those who invested in Bitcoin and other cryptocurrencies years ago are now millionaires, if not billionaires.
Even people with no idea of the digital currency invested tiny amounts of money, and now the amount/value of crypto has increased multifold. It would be best if you didn't do anything like that, first, learn the subject and then take the exam is always the correct method.
Trading or investing in Bitcoin only requires an account on an exchange, through which a safe practice purchase and selling is made.
How to buy Bitcoin?
One can get Bitcoin in many ways. Mining was the most popular method in the beginning until a couple of years back. The other significant way to buy Bitcoins is to buy them off exchanges.
There are many Bitcoin exchanges worldwide, and some nations have their domestic exchanges, while there are international exchanges like CEX.IO AND Coinmama that cater to people from various countries.
There are a few steps to follow to buy Bitcoin in India:
The most common method to buy Bitcoin is by a Bitcoin exchange. These exchanges are those in which people can buy and sell Bitcoins, and then the platform gets commissions out of these exchanges. It is almost like the trading platform where people trade in shares and stocks. Here, in cryptocurrency exchange platforms, everyone trades in their currency or cryptos for digital currency.
Below are the 4 steps to do it:
1. Open a Digital Wallet
A digital wallet in which one holds the cryptocurrencies and interacts with others via blockchain tech. There are many providers of a digital wallet; choose the one you prefer and start the process.
2. Register and Open an Account
Once you have downloaded the digital wallet, register in with your name and details. Fill in the details correctly and do the next step.
3. Receive the 2FA Code
This is an authentication code sent to you via a chosen medium. The code will be generated by the application and will be delivered to you by SMS.
4. Purchase the Bitcoin
Now that the registration and verification are over, you can start buying Bitcoin. You can always buy a fraction of Bitcoin, and the platform allows you to choose a fixed amount to buy with your currency.
The exchanges are just a medium to buy Bitcoins and digital wallets to keep them safe. You should choose the wallet carefully and look for the services and user interface of the App before registering.
There is minimal risk in buying Bitcoin and other cryptocurrencies via exchanges, and it is just like any other exchange platform you trade. Choosing the right wallet and investing appropriately in cryptocurrencies will heed your benefits in the future.